I want to take the Cin105 course but the practical course conflicts with one of my courses 🙁 is it ok to skip the practical ? Is the practical just screening of the movies which I can watch on my own time? Or is that too risky to have a course at the same time of the practical ?
———————————————
hi!
the practical section of the course is the screening of the movies. basically, in CIN105, you go to one hour's worth of lecture, 3 hours' worth of screenings (though usually not that long, as most movies aren't 3 hours long), and then an hour's worth of tutorial. all three sections are very important to the course. in fact, when i took the course, the screening was important enough to be designated as a lecture section. and it probably wasn't a good idea to skip lecture.
according to the faculty of arts and science's timetable, there are two practical sections that you could pick between. are they both conflicting with your course? if not, i highly suggest that you attend the practical- it's incredibly risky to miss the screenings. sure, you can do whatever the heck you want and sure, you can find some of the movies online, but i personally don't think the risk is worth it. the exams and assignments in the course are mostly based around these movies. if you skip the screening, you might not have another chance to watch the film; it might be really hard to find online, you might find yourself bogged down by too much coursework to set aside time to watch it, etc etc.
i think it's best for you to try your hardest to make it to the practical. it just isn't worth skipping.
i hope this helps! get after it, you cinephile!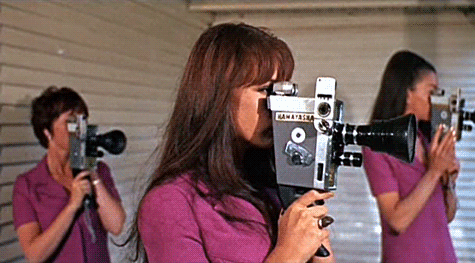 xoxo,
aska