Hello,
I'm going in my second year of university and I recently applied for the Ethics, Society and Law major. They choose about 60-70 people out of 300-400 applicants and the cut off average is a 73% in three FCE's that fulfill breadths 2&3. Getting the threshold mark doesn't guaranted admittance in the program. My average ranges in the high 80s for my three courses but I'm extremely worried that I won't get accepted. Do you think I stand a chance against 400 or more smart UofT applicants or should I start looking into other programs? It seems like everyone in UofT has a 4.0 …. It's so competetive.
I'd appreciate your help.
———————————————
hey there,
i really wish i had the numbers for this kind of stuff. honestly, i do. i wish i could tell you, "don't worry, people with ___ GPA will definitely get in!"
unfortunately, i just don't know what the average mark will be of people accepted. sending candy bars to enrolment services hasn't done much in the way of getting me onto any admissions committees. go figure.
for example, i didn't even know that 70/400 acceptance rate that you quoted, so i can't give you much insight. however, i have two general pieces of advice that i HOPE can be at least SOMEWHAT HELPFUL.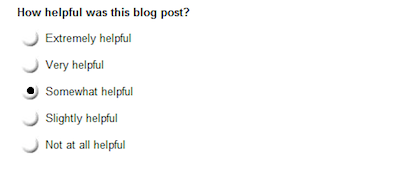 a visual representation of aska's level of helpfulness
1. high 80s = a 4.0 GPA, and that's about as competitive as you can get. yes, a 17.5% acceptance rate is pretty low. however, a 4.0 admission average is very good, and i'd say you stand a good chance with those kind of marks. as always, i can't guarantee anything, and i don't have any actual insight on admissions, but that GPA is PRETTY GOOD.
2. you should always have a backup. unless you're 100% positive you'll get into a program, it's ALWAYS a good idea to have a backup. so yeah, start looking into other programs, but don't do it because you're not confident in yourself or your chances – just do it because it's good practice.
interesting alternatives to ethics, society & law include: international relations, political science, philosophy, and criminology and sociolegal studies.
finally, try not to let this dominate your whole life. i know it'll be hard, but you won't hear back about the POSt until at least july 2nd, and until then, it's not worth pulling your hair out over. go outside, read a book, see a movie…enjoy your life until we're all back to the grind in september.
cheers,
aska