hey yo aska. wondering if you could answer thing question for me: i'm currently an artsci student wanting to transfer to the architecture faculty. i plan on doing a double major (archi + artsci). now i know i'll have to apply to transfer later this year an then will probably get a reply next spring/summer so i was wondering if i finish my artsci major this year, will the credits transfer over when im hopefully in architecture? hope this makes sense. ty.
???????????????
hey there,
man, this would've been like twenty times easier if you'd just told me what year you were in. but i get it. y'all wanna stay mysterious, ask your questions anonymously, not provide any identifying information that would make your question easier to answer. that's cool. i don't need details to answer your questions. i'll just READ YOUR MIND through the screen.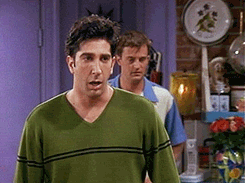 aska is totally fine with general and obscure questions
here's your blanket answer: if you've completed more than 10.0 FCEs already, you won't be eligible to transfer?to architecture. so if you're going to have more than 10.0 by the time you want?to apply, you may want to change your course plans around a little bit.
however, if you're under the 10.0 mark, then you're eligible to have all of your credits transferred over! note that i said eligible – they may not all carry over, but they'll all be assessed.
also, you don't even have to finish your major before transferring – as long as you complete at least one daniels subject POSt?during your degree, you can do both.?isn't that just?archi-tastic?
keep an eye out for deadlines to transfer so you don't miss it when the time comes. hope you get in ~
aska