Hey, I'm in a really bad situation. I just completed first year and I'm on academic probation. I failed a course in? the winter term and then took it in the summer and failed it again. I need this course for my program though. What do I do?
———————————————
hey there,
i know you're probably feeling stressed right now. you're probably thinking that everything is going downhill, that you can't catch a break, and other gently empathetic Canadian colloquialisms (your…poutine is…soggy? you've reached your last moose? why don't we have more explicitly Canadian phrases about disappointment?).
however, i would urge you not to think about this as a failure (to put it into harsher words).
being on probation is not failing. even failing a class is not failing*.
a much more accurate way of looking at it, i think, is as a crossroads. you have reached a point in your life when you're being asked to make a decision that will impact the quality of your life.
the smartest thing you can do is use your probation as a time to reflect and make a decision that will be the best for you and the life you want to live *cue inspirational music stolen from the Eat, Pray, Love movie*
so, you have a few options:
1. you can retake the course. since you haven't passed the course, you can add it yourself on ACORN.
if you decide to do this, it's probably a good idea to look into some services at the university that can help you pass the course. your college writing centre, any of the university's math aid centres, and the various resources and programs available at the academic success centre may be helpful to you.
and then there's the standard stuff that's just good practice if you want to avoid taking the course a fourth time: attend lectures/tutorials consistently, go to your instructor's/T.A.'s office hours with questions or for feedback, do your reading ahead of time or do practice questions on a regular basis (as the course dictates), and, for the love of all that is good and right, don't sleep through your exam.
2. you can not retake the course and start looking into different programs.
if this course is a prerequisite for a program, that means that there's a lot more of whatever-the-failed-course-is coming your way. think about whether you actually want that.
do you want to dedicate your entire academic career to something you find so difficult? how much do you enjoy the course content? do you find the work you put into it worthwhile? is it rewarding? these are all things you should think about seriously before deciding you want to retake the course a third time.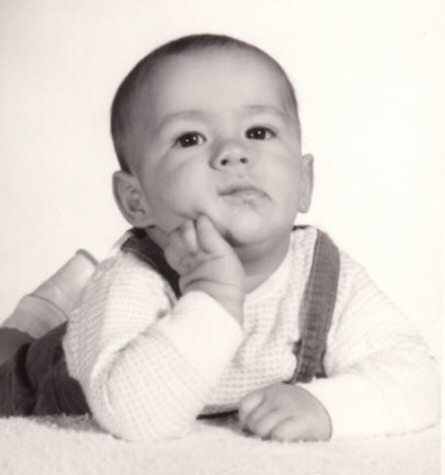 academic probation is an opportunity to reflect on your experiences
3. you can think about taking a break from school.
this is going to depend on a lot of things i don't know about you – how the rest of your academic history looks, whether you have any external circumstances affecting your ability to commit yourself to school, whether you have the means to take a year off (to work, recuperate, etc.).
however, i think it's always something to think about. you should never be at university out of habit. you should only ever be here because you 100%, really want to be here.
regardless of what you decide, i HIGHLY RECOMMEND you talk with your registrar's office about it before making a decision. you know when i'm being serious because i used all caps. see that up there? that's all caps.
all the very best,
aska
* i mean, it?is.?technically speaking. but i'm talking about the bigger picture, y'know?