hey aska,
I'm planning to attend utsc next year for co-op public policy. I originally chose this program because I wasn't sure what I wanted to do but recently I decided that I actually want to study economics. is it possible to transfer into the co-op economics for management studies (BBA) program during my first year? I took the required math courses but I know there is a supplementary component so I'm not sure what to do.
also a friend told me that there are courses all management students take first year, so if I must transfer the second year, are there any prerequisites that I need to take during my first year? Do I take these courses and public policy courses since that's my program for the time being?
thanks!
———————————————
hey,
first of all, kudos to you for knowing what you want to do!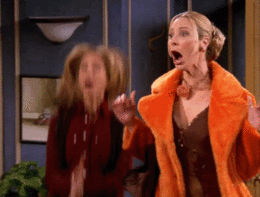 most of us deny that we hate our subject POst until after we graduate yayyyyy *sobs in corner*
so it looks like you may be able to switch into your BBA program in second year if you take the appropriate first year management courses. it says here in the calendar:
"Students admitted to Arts & Science Co-op from secondary school will request a specific Co-op Subject POSt, or program, at the end of their first year, after achieving any necessary required courses for that particular area of study."
if you take the courses required, you may be able to switch, however i would highly recommend (in fact, just do it) that you double check with the contacts i have provided below. since this is such a specific question, i feel like you would benefit a great deal from getting in touch with the program because you may need special permissions to switch.
deanna burrows- (one of the many artsci co-op people)
dburrows@utsc.utoronto.ca (416) 208- 2681
christine arsenault- (management co-op person)
arsenault@utsc.utoronto.ca (416) 287- 7112
you can find these numbers and more in the utsc telephone directory, and it's almost always more effective if you call instead of emailing.
i wish i could tell you more but it is really up to the co-op directors to decide!
(sorry about the late response as well, we've been undergoing changes here at aska and some of our answers were deleted and had to be rewritten)
good luck at scarbs!
cheers,
aska