Hello..
I am a new first year student starting this Fall..
I want to ask from experiences.. whether it is too hard for a first year student to take 5.0 credits for the Fall/Winter semesters all at once.. and do not taking any summer course. I am worried since the first year is really important.
Thank you.
——————————————
hi!
let me just take this chance to welcome you to u of t!
as for whether or not it's "too hard" for a first year student to take 5.0 FCE (full course equivalents) or credits, it all really depends on your pace. most people in first year take 5.0 FCE and it's considered standard to take 5. as long as you are taking more than 3.0 FCE, you'll be considered a full time student. also keep in mind that if you are taking 3.5 FCE or fewer, you will have to pay a per-course fee, rather than a program fee. 
you should also know that there is absolutely no shame in taking less than 5.0, if that's what you need. life happens, and sometimes you need to drop a course or two. though 5.0 FCE would allow you to finish in four years, don't forget that it's 10000% okay to take more time. honestly, every frosh should get slapped with a giant poster board that says "IT'S FINE TO TAKE MORE THAN FOUR YEARS" carried by a parade of students yelling "TAKE YOUR TIME!!!!". maybe instead of marching with your college at the utsu parade during frosh week, first year students should stand to the side while upper year students scream affirmations and "IT'S OK!!!" at them. orientation week planners- hit me up.
anyways… 5.0 FCE is completely doable and is standard. but don't forget that if you need more time, it's totally fine.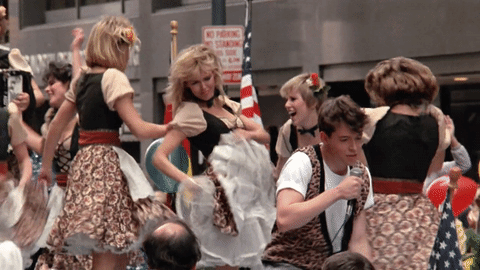 i hope this helps and welcome to u of t!
xoxo,
aska