Hi! I recently got an offer for social sciences and I wanted to accept but I'm suddenly having second thoughts 🙁 I heard nightmarish stories about how difficult and bad undergrad is. I get that it's expected but I dont want to be completely swallowed to the point where I can't even have fun/breaks. Im mentally ill which makes things really hard and I'm scared to accept because of this. I was thinking to try first year and see what happens but Im worried I wont handle it. I dont know what to do.
——————————————
hi!
first of all, congrats!
second– these questions are always super hard for me to answer because everyone has a different experience at university and everyone has different measures for what's "difficult and bad." i totally understand where you're coming from, though. the leap from high school to university can be scary, especially if you're living away from home for the first time– mental health problems or not! i just want you to remember that help will always be made available to those who look for it. and you've already looked for it (by sending me this question) so you're already part way there!
i also just wanna put a disclaimer on this post: i am just a student blogger, so this response is really from my own personal experience and what i know as a student at u of t. i highly suggest that you get in contact with an adviser at your college or faculty's registrar office who can give you more detailed academic advice and point you in the direction of resources that i may not be privy to.
so, without further ado, here are (SOME of) my tips on getting through uni, based on my personal experiences and knowledge.
know what resources are at your disposal
this is something i wish i knew more about in my first year. transitioning from high school to uni can be super overwhelming, especially if you feel as though you don't know where to turn for info. this is a really good list/ compilation of a lot of the resources you might need during your time at u of t. here are a few that i've found personally really helpful:
health and wellness

– it's where you'll find info on all the health related services at u of t, including mental health services. you can find out what services are offered as well as how to use those services and how to book appointments

student life

– where you'll be able to find info on anything non-academic

UTSU

– university of toronto's student union. you can find info about their clubs and events through their website. they also have all the info on the health insurance that is offered to all undergrads at u of t as well as how to opt out of it
2. get involved!
if you're a commuter, this'll give you an excuse to stay on campus after class/ come to campus before classes. it's also a good way to make friends, whether you're a commuter or not. i've personally found it really nice to be able to do something (non-academic) on campus that is fun and that i'm passionate about, all the while meeting and becoming friends with like-minded people. it's made my uni experience a lot better and fuller.
you can check out ulife for a list of clubs, or just check out the various booths at the UTSU clubs fair during orientation week! tons of clubs and organizations will be there recruiting first years.
3. meet with an academic adviser at your registrar's office
this is another thing i wish i did in my first year. meeting up with an academic adviser can be really helpful as they can thoroughly explain to you all the degree requirements that can be very confusing and overwhelming. you can also discuss what you want to major/minor in after first year and they can discuss options and help you get there. i personally find it very comforting and calming to have all my academic questions answered by a capital-A Adult.
phew that was a lot of info!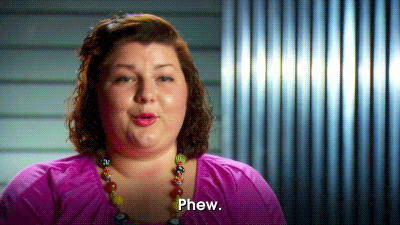 university is meant to be a time for growth, and growth is meant to be a little uncomfortable–but i know how hard and scary that can be. hopefully this helps a little, though. bear in mind (again) that this is all from my own personal experience. as i said before, just know that help will always be given to anyone who asks for it. if you do choose to come to u of t and you do find yourself in need, don't feel as though you can't ask for help. i promise you, we are all rooting for you!
good luck, young one.
xoxo,
aska