Hi Aska!
I just discovered your site and I have serious issues. I am currently going into fourth year with a 1.85 cGPA. (I know I'm such a failure at life). Do I have any options for having a stable career at this point? I've calculated it and it would take me 4+ years to achieve the B average every educational institution is looking for. What should I do? Should I finish my poorly sought degree in the fourth year because I can? Should I strive to raise my GPA before I graduate? Is it too late to transfer and more importantly will anyone take me with my GPA? Any advice will help.
Thanks,
Dazed and confused
———————————————
Dazed and confused,
For starters, maintain that cGPA. Don't forget that you need a minimum of 1.85 to be able to graduate. If that doesn't happen though, if you're lucky, you'll be allowed to graduate — but with a regular B.A. or B.Sc., as in without Honours.
Now do you have options for a stable career?
Well duh!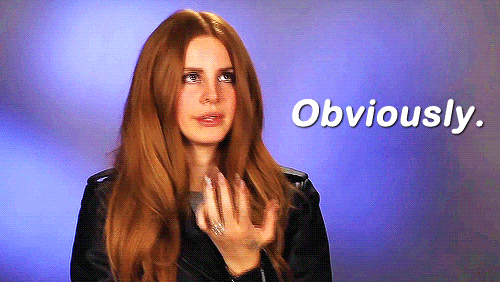 Fine. You spent the past four years partying it up and forgetting that your primary goal was to be a student and now your cGPA is shot to hell. You can still work with that!
So you can't get into grad school / law school /teacher's college / whatever. Even people who DO meet that sought after B average don't get in to said schools. At least you uh… know where you stand.
You just need to work with what you have.
Not ALL potential employers want to take a look at your transcript. I highly doubt a lot of them do. Just get your degree from the best university in the country and then apply for entry-level jobs in whatever places and work up from there. Take a look at the Job Search function the Career Centre offers — there are tons of really amazing opportunities to be found there.
Right now, personally, I think you should finish your degree because well… you're RIGHT THERE. You're at the end. But really, that's up to you.
Now you should always try to raise your cGPA (or at least maintain it), but there's hardly any point in lingering for another four years just to bump it up. Likewise, transferring to another university isn't likely to get good results.
Just… finish up.
Your registration was yesterday if you're going into fourth year, so I assume you enrolled. If you can afford it, just do it, and then since the concern here seems to be finding a job, keep in mind that not all jobs require you to have done some sort of post-grad degree/certificate/whatever.
But that's just MY opinion, okay? Think about your situation and make good choices. 🙂
Cheers!
aska