Hi aska! I'm a 2nd year Health & Disease Specialist but want to switch to a double major in H&D + Physiology or Immunology, and have a couple questions: 1) when I apply to the PSL/IMM majors do I need to check the box that I'm switching out of H&D spec. or can I just apply for the majors separately & drop out of the specialist on ACORN if I get accepted? 2) PSL rejected me last year but my marks in PSL courses/overall are way better this year – will they consider 2nd year marks? Thanks so much!!
——————————————
hello hello!
this definitely undermines my credibility, but i only found out what psl stood for … four days ago. BUT now that i'm armed with that elusive! knowledge! i think i can help ya out here.
don't drop your H&D right away! what you'll want to do here is apply for the majors first. then, should you get in, you'll need to indicate that you're switching out of H&D in order to accept
PSL/IMM. as far as i know, ACORN will let you add up to three programs at a time, so there's no good reason why you should take the risk and sweep H&D off the table before you know if your admission to PSL/IMM is secure.
some programs have specific second-year admissions criteria, and some don't. PSL is one of the latter;

the calendar

indicates that they base admissions on those 3 first-year required courses. however, there are departments that will still look at your second-year grades, and if they find you've made a significant improvement, this will be factored into your decision. now, i'm not sure if PSL is this level of gracious, so unfortunately i've gotta redirect you to the department for this one. give them a call or a visit, and find out if it'll work out for you. you can find the undergrad assistant Eva Eng in medsci 3209, or call her at 416-978-5077.
off you go, then. best of luck getting in!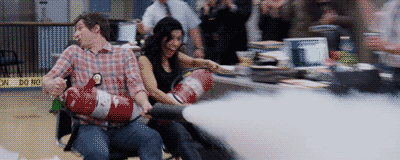 cheers,
aska