Does uoft offer therapy? My friend at another uni said it was a part of her tuition and set up appointments.
hello and welcome,
thanks for asking, cause this is something we should all know about.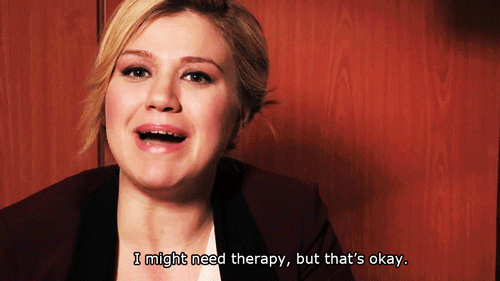 resources-for-the-run-down rundown time. options! delightful! not all of these are necessarily set up by u of t, but i figured the more you know the better, right?
below i've given you everything i'm aware of, and you can weigh whether or not each will meet your needs. i've also tried to include what i've heard about each option. never worked up the guts to take the plunge and get help myself (working on it !!) but if i ever do, i'll update this with personal experience lol
1. help line
some people love it, some people hate it– i was at a mental health forum a week or so back, and peoples' experiences with this seemed to vary dramatically. i guess it depends on whether or not you call at peak times– apparently wait times can be over an hour, or there can be no wait time at all. but! good2talk is an always-open mental health helpline for young adults, so  it is a resource available to you should you wish to give it a try. it's also bilingual, if that plays a role in your accessibility.
a lesser-known one is the gerstein crisis centre, which you can phone at 416-929-5200. as far as i know, this isn't affiliated with our lovely lifesci library of the same name. they pick up 24h/day and serve anyone 16+.
what i like about the help line option is that you don't have to leave your home to talk to somebody. a lot of the time when i'm coming down from an anxiety attack, the last thing i want to do is bundle up and head outside. i want blankets, pajamas, and the safety of my own room. phone help lines are probably good for this feel.
2. health and wellness
from what i've heard, this is generally not the way to go. there's a really high demand for the counsellors at health and wellness, and i've spoken to people who have waited 4-6 months for an appointment once they've obtained a referral. i don't think it's the fault of anyone working there, and while i understand peoples' anger, i'm hesitant to take an adversarial stance with the staff and admin on this issue. to me, it seems like the system itself is just overwhelmed and we need to be funneling more resources into it. which is a whole tangent you didn't ask for. get to the point, aska, cmon. 
to get an appointment, you can call, book online, or visit them in person. more on this here.
i'm pretty unfamiliar with the system and couldn't find much else otherwise. if you feel up to it, you can give this a try. it's supposed to be the main u of t-organized resource for mental health therapy.
i don't know how long this is gonna be up, but at least during this exam season, you can get drop-in h&w counselling at robarts. appointments are 45min beginning every hour 5-10pm. and and and, they're offered in NOT JUST ENGLISH but hindi, mando, and punjabi. give it a shot if you'd like, this year it runs til april 30.
3. embedded counselors
these tend to be a lot more accessible than health and wellness, from what i understand. they're essentially counsellors from h&w assigned to a college/program and operating at a location close to them (which helps if you live in res, i guess). because they serve a smaller demographic, it follows that they'd be easier to get an appointment with. i want to stress, though, that this is just something i've heard from friends' experience– a friend at trin managed to book something the next week, i think.
i believe you can phone h&w to get an appointment with these as well, but some also have alternative methods of contact you can give a try. eg. for the innis ones, you can drop into the registrar's office and ask, or speak to specific staff who can hook you up.
here are links to all the ones i'm aware of (a very limited list):
utsg
trin, vic, innis, uc, kpe (undergrad and grad), engineering, grad students in general. anything i didn't link here, eg. other colleges and professional faculties should all still have embedded counsellors! just call h&w and ask for whatever you're affiliated with.
utsc
psych, english, anyone living in res
utm
send help ?? could not FIND anything. really sorry, i'll keep looking and see what i can add for yall 'sauga kids. maybe utm doesn't have embedded counsellors, though?
4. counseline
seems like this is mainly targeted to utsg artsci kiddos. in-person as well as online counselling is available at this outlet running out of the faculty of social work. there isn't a lot of info for how intake works, but you can try shooting an email at the project coordinator, whose contact info is available here.
this may be a good LGBT+ friendly option, cause they collab with the sexual/gender diversity office.
5. OISE
seems like our lovely OISE runs a clinic for counselling and therapy. you'd be speaking to a student doing their clinical, but under supervision by a professional. there are associated fees, and i'm not sure if uhip covers these but it might. the clinic site recommends that you call intake and ask about a specific program to get further details, and apparently subsidies are available in some cases.
i'm a lil iffy about this one, just cause they do record your session for training purposes. i mean, they delete it after, but i wouldn't be fully comfortable knowing that my session would be accessible to someone other than my therapist and i. just something important to be aware of, i guess. i understand that it's probably important for the facilitators to be learning from the sessions they're carrying out.
6. external counselling
in my experience, if you struggle to get help from any of these other options/don't feel like you have the energy to give them a try, looking for something outside of u of t may not be a bad idea. if you haven't opted out of the university's insurance plan, you have coverage under the universal health insurance plan, or uhip.
this essentially means that if you choose to see someone outside of the university's system, you'll get refunded $125 per visit at most. you can do this 20 times a year, which doesn't sound too terrible compared to most of the 7-8 visit limits on other options. it also gives you more flexibility with who you choose to see, and where you go.
i've never been, but stella's place looks promising. really, really promising, actually. they do mental health help for young adults 16-29 free of charge. i don't know what wait times are, but it does appear that they're actively working to make them shorter.
you can find their contact info under this FAQ page, or visit them at 18 camden. it's a half hour's walk/10 minute streetcar from robarts. they do these sessions 3pm on thursdays where they walk you through all the options they offer, and i think if you attend these you're automatically eligible to join their groups as well as get individual counselling. if it works better for you, walk-in counselling is offered tues/thurs 3-5 to anyone, regardless of whether you've attended stella's place previously!
did i mention it's f r e e ?
8. online option
i believe studentcare is running an online counselling service that works under uhip coverage as well. you talk to a licensed psychologist through a video call, kind of like skype i guess, but with a different software. and you get the convenience of not having to trek to an in-person clinic and wait.
9. side-options
they're not in any way professional therapists or counsellors, but residence dons and commuter dons have received basic mental health training and may be able to help you out, maybe while you're waiting to see a real therapist. it's a better option than not having anyone to reach out to, in any case.
i'm hoping to see this list of options expand as u of t starts to address the deficiencies in its mental health help system.
if you're reading this and know of anything i didn't mention that you think should be on here, or if you've had experience with any of these options and have advice to impart, comment it below and i'll edit this post accordingly.