Hi, I have a unique situation . In my first year my father just passed away which affected both my first and second year marks in university. I then had to take some time off and returned back to school after 1.5 years. Its been a couple of years, and due to academic stress. Because my GPA is so bad after failing 3 courses in both years ,I wanted to know if it was possible to petition to remove the marks I didn't pass due to these extenuating circumstances.
——————————————
hey there,
i know it's been a few years and you've probably heard this already, but i'm sorry for your loss. i can't imagine what dealing with that must have been like, and it's totally understandable that your GPA took a hit.
i looked into this for ya, and i think your best option is to go after a withdrawal or WDR. it's not gonna be a clear-cut process, because the official rule is that you can only request one until 6 months after the end of the term in question. there can be exceptions to this 6- month rule with extenuating circumstances, but i'm not sure you'll be able to apply the exception to all your terms. apparently the faculty (artsci, although i'm not sure which one you're with) argues that if you could register for more courses, any issues with past courses will have been resolved. i don't know if that makes much sense, but the bottom line is you may only be able to fight for your last term of courses.
i would recommend that you talk to your registrar's office and make an appointment with an academic advisor. they'll have access to your academic history and be better able to talk you through your options, as well as walk you through the petition process if they believe filing a petition would be in your best interests. there are fees associated with petitions, and if yours is successful you won't get a refund for the courses you withdrew from either. but an academic advisor can give you specifics on that, as well.
best of luck, my friend. i hope they're able to work something out for you!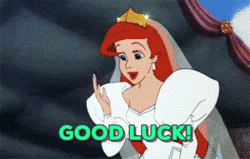 over n out,
aska