ah, the struggle. so you've either decided you don't want to live in res, commute 4 hours from home, etc etc. well, welcome to the godforsaken housing market that is toronto.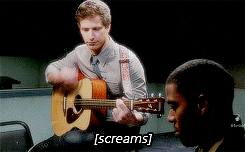 it's bad, but it's not as bad as narcity and blogto will make you think. apparently it's true that rent is higher here than anywhere else in canada, and from what i've heard and experienced, the competition to get a place is intense. but (i'm told, to my great dismay) i don't exist to scare you. in all seriousness, though, a lot of the trouble i had finding a place stemmed from the fact that i was pretty clueless. this isn't the most organized post, but it will run you through everything i picked up that i wish i had known before.
u of t will plug the toronto off-campus housing website, especially if you go to those off-campus housing seminars. it's a good option, but it's far from the only one out there and you'll want to cover your bases. so here's a rundown of options the housing seminars don't cover:
the good ol' craigslist, kijiji… anywhere else you'd go on the internet to buy used stuff
the main thing i'd say for these options is be wary of scammers. if something seems too good to be true, it's probably a trap. sift through the ads and use your senses. you can find gems on here if you're meticulous, and if you get lucky. it's not a terrible idea to give a try.
what i really like about padmapper is its… map. which should seem intuitive, as the site literally has the word 'map' in its name, but its map really is superior to every other site i've been on. if location is super important to you, this is the site you want to use to find your place. there are also really nicely designed price filters. big fan of those.
two downsides: padmapper lists full apartments only– you won't find "room for rent" stuff going on here. so unless you're looking for your own place or have already decided on roommates, it won't be that great an option for you. also, it seems like the places advertised on here have rent higher than what you can find on facebook.
kay, so it's not as beautiful as padmapper, but we're not web elitists here we JUST WANT A PLACE TO LIVE goddammit. viewit lets you pick a district– if you want to be in the st. george area, you're gonna want T5. you can also choose between furnished and unfurnished apartments, general price ranges, and see placements on a map. i found listings here did tend to be a lil cheaper than on padmapper, but not by much. viewit also seems to be better for long-term rentals, whereas padmapper does list a lot of short-term stuff you can filter off if you're not into that.
if you're looking for something low-rent, like a room in a shared house, this is not the housing site for you– it generally seems to advertise whole apartments.
i, like, couldn't figure out how to work this? but i figured i'd include it because you might have more luck with it than i did.
also one i didn't use, but you can check it out if you'd like. there are housing listings for all 3 u of t campuses provided!
okay, yeah, i was pretty skeptical about this one too. i have a friend that managed to get a really great place last-minute off of reddit, though. i don't know too much about the world of reddit (uncultured lol) but hey, if you're confident navigating it, r/TorontoRenting might give you some leads.
plug plug plug, because this is where it's at, people. as far as i'm aware, your best bet lies with bunz home zone, which has over 100k members and is super active. the nice thing about bunz is that posts are pretty thorough and standardized, so you have a lot of information about a place before you actually reach out and say you're interested.
you can also search for roommates through bunz should you wish, although i'd really recommend the u of t off campus housing roommate portal if you want to live with a fellow student.
on top of this, there are student-specific facebook housing groups you can check out:
Student housing Toronto – UofT – Ryerson – OCAD,
University of Toronto (U of T) – Off campus housing St. George,
University of Toronto – Off-Campus Housing (St. George)
University of Toronto (UTM) – Off-Campus Housing (Mississauga) 
University of Toronto (UTSC) – Off-Campus Housing (Scarborough)
this is also an option i really stand behind. a lot of people i know found their current apartments because they knew people who were moving out, or had others ask around for them. the perk of this, too, is if you have some sort of personal connection to the current tenants, you won't have to contend as much with the dog-eat-dog world of competition.
on roommates
it can be a bad idea to live with friends. it can also be a bad idea to live with total strangers. the jury's out on this one. just try to meet the people you'll be living with first, and make sure your habits are compatible. also make sure you're both willing to talk things through with each other should issues arise, as there's nothing worse than the passive-aggressive sticky-note roommate.
on timing 
some people look for apartments waaaay before apartments become available at all. i definitely did this. there are probably better ways to use your time than browsing in december for nonexistent may move-in listings. i learned that things usually go up about 4-8 weeks out, especially on facebook.
if you look too early, you might end up signing for a place too early, which will mean you pay rent you don't need to be paying. would not recommend. save the money for burrito bowls or somethin that brings you joy, you feel?
location
i've frequently been told you can't find cheap rent near campus, and to look further if you want to save money. to a certain extent, that is true. but people make it sound like it's impossible to get a room for under 1000 within walking distance, when i know people on beverley and in kensington paying 500-800. it is doable, if you know the right people or get lucky– just know that chances are you'd be living in a shared residential house, probably a pretty old one.
on going home for the summer
if you're heading home for four months but want a place for the next year, you have three options. you can either:
wait until you come back to find a september lease (a lil stressy)
search for a place remotely, which i also wouldn't recommend. you should always try to view a place in-person before you sign.
find a lease that begins in may, and search for a subletter for the months you're away. subletters basically live in your place while you're not there, and pay their rent to you so you can pay the landlord at no extra cost to yourself. if that makes sense.i mean, subletting is its own ordeal and you always run the risk that you won't find someone. then you'll be responsible for your summer rent. many condos also have rules against subletting, the details of which can vary– if you lease a condo, make sure you know what those rules are. weigh your options and decide accordingly, friend.
on furniture and furnishings
perks of getting an unfurnished apartment: you have agency! your space will look the way you want it to. craigslist and carousell are your friend. ikea is also your friend.
downsides of the unfurnished life: searching for furnishings, and transporting them to your place. assembling ikea furniture– i swear i can follow almost any other instructions, but ikea ones
perks of a furnished apartment: no blood, sweat, & tears just to have a bed to sleep in
why i didn't want a furnished apartment: sometimes you get stuck with whack furniture. my friends have this huge, strangely orange armchair that they can't fit through their door. it clashes with everything else they own. what to do, what to do?
miscellaneous
what the heck is hydro? GEEZ. i wondered about this for weeks and weeks before i finally found out it basically means your electricity bill in canadian. a lot of places i've seen will include all utilities except hydro and internet, so if you're paying bills it's useful to know what it is you're paying for! if you can, try to get all your utilities included, though.
if you're staying in the summer, find out if your place has good ventilation and/or AC. if not, you can always look into getting a portable AC unit, i guess.
know your rights! 
this tenant survival guide is long, but it'll run you through a crap ton of useful legal things. give it a glance, or refer to it if you get in trouble.
viewings
this inspection checklist can be useful! some of the questions feel a lil stupid but it can help to give it a look over before you go to a viewing. it'll give you a better idea of what to look out for, and remind you of lil things you might otherwise miss. like outlets. outlets are hella important.
—
aanyway.
this is just the information i've gathered through personal experience navigating the system. i realize that it's mostly geared towards UTSG, just because that's… the area i know about? i mean, the sites should still work for scarborough and 'sauga, but i don't know the nuances of those markets. if anyone comments with tips for utsc and utm, i'll add them on.
proud of ya if you made it to the end of this post. here's to having a place to live!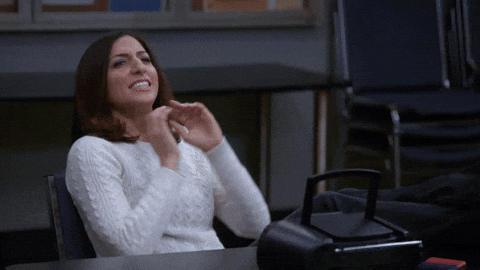 over n out,
aska