hey! im going into my first year and i was really considering joining a sorority since it seems like a good way to make friends, network, and do some philanthropic work. I'm just worried that it's going to be too clique-y and it's not going to be as happy and inclusive as they advertise it to be. i know that the panhellic community isn't affiliated with uoft but do you have any advice or knowledge about what Greek life at uoft is actually like?
——————————————
hello!
these are definitely some valid concerns. while i'm not a member of the panhellenic community myself, i do know some people who have joined sororities and seem quite happy there. they seem great for networking and developing a sense of community at u of t, and i know a number of them offer leadership development opportunities as well.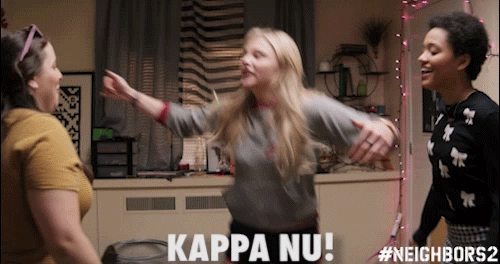 in terms of whether or not it's as "happy and inclusive" of a lifestyle as it seems, that's probably a super subjective assessment that only someone in a sorority would be able to make. all i know is that hazing isn't really as much of a thing in canada as it is in the states (in other words, it's not allowed). i've seen that the president of one u of t sorority has written about the racism and exclusivity built into the greek life system— you can read more here. there's also a little bit on reddit about u of t sororities here, although reddit should typically be taken with a grain of salt when it comes to accuracy. i just like the note from one redditor in the thread pointing out that you can ask sorority members about their experiences during rush. that's as close as you can get to knowing what it's like in a house without actually joining it.
if you decide to go ahead with joining a sorority, it might be worth it to look into the different philanthropic and social activities each house engages in, to get a sense of which one aligns best with what's important to you. what values does each house have? what sets it apart from the others? knowing that kind of information well in advance will help you get the best experience out of a sorority, should you choose to join.
anyway, you can find more information on u of t sororities, including recruitment, here. sorry i can't be more specific about what kind of cliques and exclusion might be involved, but wishing you the best of luck with making this decision!
be Boundless,
aska