Heya!
So I'm a York student (you may get your fork jokes out) and I'm in a bit of
a situation.
In 2014 I had a family situation that mighhttt have caused me to get really
sub-par grades in a couple of courses. I already retook the courses and
everything, and fixed up the grades.
Finally, in 2016 and with part-time student status, I got the time to
petition the initial attempts at those courses. Unfortunately, the
committee refuses to look at it since it's a request past the deadline,
regardless of my reason to petition them.
I've already made one appeal that I did not have easy access to the
documents throughout the 2 years (seeing as the court case pertaining this
event is still ongoing, and it's more important my family deal with that
than some Uni petition). They rejected the appeal, again on grounds that I
still don't say why I decided to petition so late.
I have one last chance to appeal, and I was wondering if you had any advice
on how to do so successfully? This was a really bad time for my family with
several economic and medical issues, in addition, it's really important for
me for post-grad opportunities, so it would be ideal if the courses got
removed.
Any advice is greatly appreciated!
Thank you.
———————————————
hello,
**disclaimer, this post is filled with tons of shade. opt for another one of our lovely posts if you can't handle the shade.**
so i'm a u of t student (you can get your #uoftears jokes out of the way) and i'm in a bit of a situation.
so in 1999, one of my predecessors launched a site called askastudent.utoronto.ca, intending it to be a website which answered the many questions of stressed out U of T students. since then, a significant number of york students have decided that utoronto stands for any flippin' university in toronto and not JUST the university OF toronto.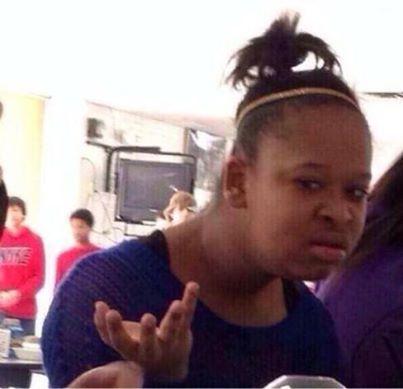 so my question is this. why doesn't york have a blog like this?
askastudent.yorku.ca sounds pretty good to me, doesn't it?
sincerely,
askastudentUOFTANDNOTYORK
*
*
*
*
okay. all jokes aside, it seems like you're in a really tough situation. while we do have a reputation of being really tough on our students, i don't want to start a stereotype of us being terrible people, so i will say this. i REALLY wish i could help but since you don't go to U of T, i'm not familiar with how petitions work at york. i've never even set foot on your campus… like, how do i even get there? we may be all-knowing on all things U of T related, but we definitely know as much nothing as jon snow when it comes to york.
the best thing for you to do would be to keep talking to your registrar's office. at u of t, registrars are the ones that help you with the petition process.
i'm sorry that you guys don't have this kind of 'ask a fellow student' resource at your school, but hey, maybe this would be a good time to start one? we could even entertain a healthy aska rivalry! let us know if you start one!
good luck with your situation, again, i really wish i could help.
peace, love, and solidarity,
aska