Hi there,
Im currently enrolled in UTM and I really want to enroll in the computer
science major. However, I currently have a 1.67 gpa due to my poor study
habits and over confidence in my abilities (bad habit that carried from
high school DX). I'd like to ask, If i do exceptionally well while taking
second year compsci courses (like getting over 3.0 in most of the courses),
will they consider me for admission? If not, what the options laid out for
me?
Thanks and have a nice day!
———————————————
hello,
dude, i've been there. poor study habits continue to haunt me everyday. just last night i fell asleep on my bed while doing readings for class and then in the morning, i completey slept through my class. it happens. i hope things will be better for you next semester!
if you successfully completed CSC108h5 and achieved a minimum of 60% in CSC148H%, MAT102H5 and one of either MAT134Y5, 135Y5, 137Y5/157Y5), you can try getting into the CSC major after you complete your second year. make sure you pay attention to when the program request period would be and make sure you request during the appropriate time!
it states on the calendar that you will also need to meet the CGPA requirement, which changes every year. you'll have to check if you meet that requirement yourself once it become available. sometimes, even meeting the minimum CGPA requirement won't guarantee you a space in the program, but if you do want to check your chances of getting in, you could contact the program's undergraduate advisor. when i was concerned about my chances of getting into my program, sitting down with my undergraduate advisor was really helpful because she helped me figure out what i needed to do in order to get into the program.
if in second year, you get grades in: [CSC207H5, 236H5, two of (CSC209H5, 258H5, 263H5), 290H5; MAT223H5/240H5; STA256H5]… that bring you up to the CGPA requirement of the year, it would at the very least make you eligible for entrance into the program.
the question of whether or not you would get into the program is one that i wouldn't be able to predict simply because program admissions are solely based on the discretion of the department.
since you've already completed 4.0 FCE's, you would have had to enrol in a program (any program) as a placeholder. if you haven't already, selecting a random type 1 subject POSt (a specialist, 2 majors, 1 major and 2 minors) will allow you to continue enrolling in courses at UTM.
if you don't get into the program after second year, you can try to get in after third year! you just might have some trouble enrolling in specific courses those courses offer priority enrolment to compsci majors. another option may be to switch programs. maybe compsci isn't for you! again, speaking to your undergraduate counsellor or registrar's office will be super helpful in terms of exploring other options!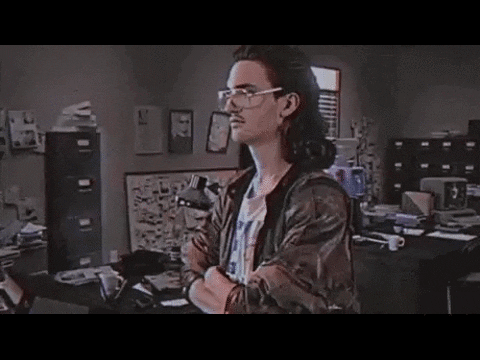 hope this helped!
good luck and i hope you get into the program that you want to get into!
peace and love,
aska