Hey!
I'm a newly admitted student to life sciences, and I'm kind of in a predicament. I've applied and been accepted to one of the Ones program, (UC one – Gradients of Health in an Urban Mosaic). However, I'm also interested in the FLC program for my college, and I read that I can't do both/it would be hard to and probably interfere with my timetable. I'm going to be living off campus, and taking the typical science and math courses along with a psych, so I'm honestly not sure which would benefit me more? Do you have any personal experience with either? Or have you guys heard of any really good things about either option?? I'm really confused and I'm not sure what is best
*(on another note what is the difference between a 199 course and a Ones course? Would I be able to do a 199 and a FLC?? do i need to apply to take a 199 course like the Ones program??) *
Hope that's not too much to ask ahh thank you!!
——————————————
hi!
congrats on getting in and welcome to the university of toronto!
the FLC website says that they don't recommend doing both a FLC and a first year foundations program since it might be a little hard to balance your time and sort out your schedule as you'd have to juggle many inflexible slots on your schedule. so you technically can do it, it's just not recommended.
personally, i haven't done a FLC, but i did a ones program in first year. i thought that it was a pretty cool experience and i liked that i got to form really great relationships with my profs and classmates. i was also super interested in the course content, which obviously makes everything better. however, some of my classmates found that the program took up a little bit too much time in their schedule (we met four times a week so trying to schedule other classes or commitments around that was a little difficult). it's really about balancing what you see as the positives and negatives and seeing if it's worth it for you. as much as i'd like to enforce my opinions on others, this is really your call. something that i might find positive (like small classes) you might see as a negative.
as for the difference between a 199 course and the ones programs, well it's in their names. a 199 is just one course and a ones is a program usually with multiple courses whereas a 199 course is just one course totalling 1 FCE or 0.5 FCE depending on whether it's a full year course or only a semester long. you also don't need to apply to take a 199 course, you just enrol in it on ACORN like a normal course.
i think you can be in both a 199 and a ones program, as long as that ones program isn't vic one. at least that's what it says in the artsci calendar. all hail the artsci calendar.
enjoy the rest of your summer and try not to stress too much, bruh. we will see you on campus in september!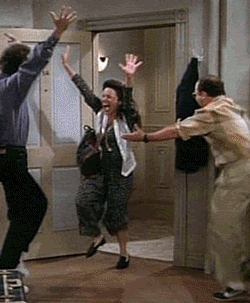 xoxo,
aska