I want to come to utsc for math, and I'm really scared I won't be able to make it through, I currently have an average of 92.5 in high school (senior year). Are there any tips for me
——————————————
hello prospective fellow student!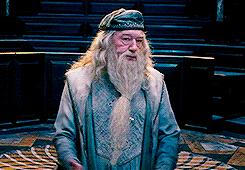 feels like this question tends to hover over the heads of everyone considering u of t. it sure hovered over mine, before i decided to just take the plunge and deal with whatever consequences might come. and so far… the school hasn't been nearly as bad as i expected. i figure you've probably heard/read a lot of horror stories, just like i did before i got here.
i don't know anything firsthand about utsc or math, to be honest. all i know is what my experience at utsg has been like– and it hasn't been as terrible as i heard it would. i actually really like it here. with that said, i really want to stress that everyone's experience at the university is different. i have the advantage (and it does matter) of loving my programs a lot, having a solid support network, and living on res. it also helped me to drop down to 4 courses my first semester, which– if you're able to do it– is something i'd recommend. it helps with adjustment, yknow?
previous askas have written some pretty solid posts on this i can link you to, on getting work done, buttering up your profs,  and using the resources at your disposal.  these are probably the three biggest recommendations i'd make to you: develop a strong work ethic, engage with your instructors/classes, and know what's there at the university to help you make it through. as i said, i'm not too familiar with utsc but there are definitely supports there in place. just know that it's not impossible to do well at u of t, no matter what reddit declares.
bottom line– scared you won't make it through? chances are you'll probably be all right, especially with that entering average. but i make no concrete promises or predictions. like a previous aska has put it, the experience will be what you make of it.
i'm planning to put up a comprehensive askastudent guide to surviving this uni, hopefully sometime soon (lord knows we need one). will link it in the comments below once it's up.
cheers,
aska