do you have to pay the whole year 1 tuition fee before starting year 1, or only the first semester fee? my fee balance on acorn shows the whole year fee and i'm wondering if i have to pay that all at once.
——————————————
hey there,
fees can be so confusing. i am not a fan. i've been doing this u of t (and this aska) thing for a lil while now, and i still got massively tripped up going through all the different fees documents and trying to answer this. gotta love me some bureaucracy.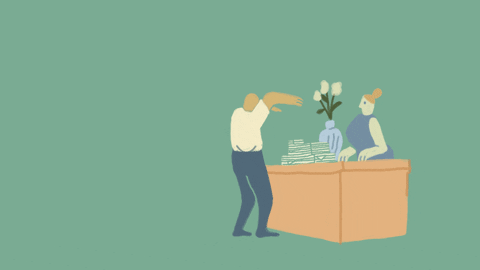 according to the student accounts website, though, you only have to pay whatever your minimum payment to register is before the school year starts. you can find  that amount by going into ACORN, looking for the 'finances' section, and clicking the 'view invoice' button. just ctrl+f 'minimum payment' or scroll right down to the bottom of the page.
if you're an artsci, architecture, music or kinesiology kid, the deadline to pay this minimum payment is august 28th. you won't need to pay your fall tuition til the 30th of september. meanwhile, your winter tuition is due november 30th. 
minimum payment deadlines for other faculties and campuses can vary– eng kids only have til august 15, while utsc and utm students' deadlines are august 12th and 13th respectively.
don't skip out on these deadlines, friends. they are kinda sorta probably important, if you're interested in not paying extra fees and/or staying registered. y'know.
one more pro tip– if you send a payment in and it doesn't go through, hold your horses. wait for it to process. this is especially true if you've paid right on the last day. you've got a fun lil ten-business-day grace period for your payment to go through. no need to wonder if you're gonna get kicked out of all your classes and whatnot. but do try to pay early or on time (i say, as i know full well i'll watch the deadline inch up on me and make absolutely no move to do anything about it).
be Boundless,
aska