hi! do you know when the timetable for courses is going to update? i've been wanting to plan out my classes for next year but i know the timetable isn't going to be 100% accurate until it updates.
——————————————
hey there,
to my understanding, there's not really one comprehensive update for the timetable. u of t has too many departments and divisions that like to change things around at the last minute. they've probably already begun revamping the timetable for next year, but until it reads '2020-2021 fall & winter session timetable" instead of 2019-2020, i'd assume it's fully unusable. especially with covid, we don't necessarily know if classes are going to look the same next year. even in regular years, class times and offerings tend to change year to year.
my guess is that by june-ish (late june??) that heading will update. perhaps it will update later this year if covid changes the way u of t will operate. regardless, it's important to note that the heading update only indicates that the timetable is mostly accurate, not 100% solid. like i said, there might still be smaller updates after that. i wanna say that around…. mid july (?) is typically the best time to do course planning, because it's when the timetable starts to settle down.
right before my first year, i think i got on top of course planning several weeks before enrollment began. i also remember having to revise my course schedule several times, because a couple of things shifted and messed with the whole thing i had going on.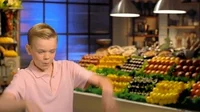 i understand the desire to plan your courses out (it's exciting!!) but i would advise against doing it too early, unless you're willing to spend extra time revising your timetable should your course info change.
i'd say the safest time to plan out your courses is just several days before your enrollment date, even though that might seem a bit tight. and then check over your course details one more time the morning of your enrollment day, to be super super sure nothing has changed.
be Boundless,
aska