Hello, I hope whoever reads this is doing well! I will be joining Physical and Mathematical sciences at UofT this fall, and I wanted to ask about the One's program vs. FLC! I heard FLC was pretty suitable for those doing LifeSci, so I don't know if the same would apply to someone not doing LifeSci. So, my question is: which one is better? And, can I do both? Also, is there a cost to the One's program? How many times do they meet up? Thank you!
——————————————
hey there,
congrats on accepting your offer of admission, that's some pretty cool stuff. let's unravel your question: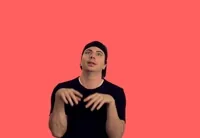 are FLCs suitable for people who aren't in lifesci?
yes! i suspect you may have heard that they're good for lifesci students because there's lifesci first year learning community (FLC) group at every college, making lifesci the most common FLC. but the thing is that there are all sorts of FLC groups to match a range of interests. you can join a humanities group, or a social sciences group, if that's the kind of thing you're into. want to hang out with a bunch of actuarial science, compsci, math, psych, or econ kids? apparently there are enough of them that those programs get their own FLCs.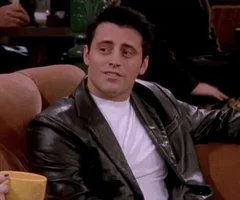 in short, if your interests line up with one of the FLC groups offered, whether lifesci or otherwise, joining an FLC in your first year is at least worth considering. since you mentioned that you're going into the physical and mathematical sciences, you can probably look into the mathematics FLC.
which one is better? can i do both?
which one is "better" honestly depends on what you're interested in, experience- and outcome-wise. i think FLCs may be better for meeting other first years with similar academic interests to you, and growing a sense of community in that way. you also get some pretty solid guidance if you're part of an FLC, since you have access to senior-year student mentors as well as staff/faculty advisors. however, with FLCs you're bound to a specific set of courses for your first year, which can feel a little restrictive. it's great if those courses serve as prereqs for programs you're interested in anyway, as i assume is probably true for FLCs with a more specific focus. however, if you were registered in a humanities FLC but planed to take a super niche humanities program with different prereqs, i can't imagine that would line up very well. it may also be important to you that FLCs offer CCR recognition, while 'ones' and first-year foundations seminars (FYS) do not.
the 'ones' program, though, lends you quite a lot of flexibility in terms of subject matter depending on which course you choose. registering in a 'one' won't take up more than a single slot in your timetable, and there's no extra meeting on top of the courses, unlike with an FLC. it's true that you're less likely to meet first years with similar interests because all sorts of first years tend to register in 'ones,' but they're still great places to make friends! in my first year, i chose the 'ones' program over a FLC for its flexibility, and ended up meeting some of the people i'm now closest to at u of t. plus… honestly, in terms of how cool the subject matter is, i would rank 'ones' above FLCs, and FYS courses over both of them.
can you take both? i know that there are exclusions for FYS courses and the 'ones' program, but i've never run into any exclusions for FLCs and 'ones.' i'm relatively certain that you can do both, but if you wanna be 100% certain i'd check it over with your registrar. 
is there a cost to the ones program?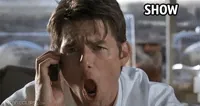 not unless you take a course with a travel component, like this seminar that involves a trip to california. i think the only 'ones' with a travel component are the SMC ones, though– if there's a fun, expensive field trip involved, usually you'll know just by looking at the course page. and anyway… who even knows if those field trips are gonna be able to run for this upcoming school year?
how many times do they meet up?
not sure which one you're referring to here. generally, outside of regular classes, FLCs meet up 13 times over the academic year. on the other hand, ones operate like regular classes (you meet for the designated class time every week for either one semester or the full year).
anyway, hope this was helpful and you have a great first year! good luck making a decision.
be Boundless,
aska