Hi Aka,
Long words in short, I've been here in Toronto for so long and never feel too sure academically of myself.Now I'm in my last term of 2nd year, bearing a repeat probation and the feeling of falling down the cliff is comingback again. For this time my midterms are done so poorly that I'm now writing to my registrar's to see if switchingto part time is a wise option. But I feel like I've been delaying so long that I nearly lost all my acquaintances and evenmy roommate is going away to do a super fancy internship in California. My discipline is also a limited one, I also haven'tseen the possibility of switching to another major, feeling my graduation is just further that way. Is there really a way torisk and get a good-looking final mark even though my midterms are really fucked up?
Slave of GPA
———————————————
hey there,
we're in crunch time now. exams are about to smack everyone in the face, much sooner than anyone expects, i'm sure. if i were you, my immediate strategy would be to focus on passing my classes and getting above that 1.50 CGPA that you need to get off probation.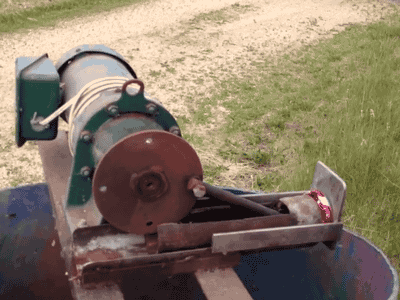 crunch time at uoft.
that means you need to: put everything else aside (except food and sleep) and focus on studying. go to review sessions if they're available. read the textbook(s). do practice questions. whatever you need to do. if you need to LWD a course/courses, start planning for that now – touch base with your registrar's office, maybe set up an appointment with them, etc.
after that's out of the way and you have a little bit of time to breathe, then you can start thinking about your long-term plans. maybe you need to re-evaluate whether university is really for you. maybe part-time courses are, in fact, the best option for you; talking to your registrar's office about that is a wonderful step in the right direction. if you're feeling that you don't like your current program and you don't really like any of the other programs uoft has to offer, though, then maybe uoft isn't for you.
maybe that's a signal to start looking into other universities, colleges, or jobs. what career paths are you excited about? or, if you find you can't bring yourself to feel excited about anything in particular, is there some path that is presenting itself to you right now, that you could be qualified for?
or, if you're really set on staying at school, then it's a good idea to come up with some concrete steps to improve your performance in class. commit to seeking extra help, either from a private tutor, TA/prof office hours, the academic success centre, the writing centre at your college…there are lots and lots of options, depending on what you need. your registrar's office is a great place to discuss those options and see where you can get the help you need to succeed.
finally, just a note: you say you feel like you're delaying and therefore losing friends, opportunities, etc. i don't mean to say that the situation you're in isn't an unpleasant one, or that you don't need to figure out your academic situation. however, i do just want to give you a gentle reminder that just because you're going through a tough time, doesn't mean you're falling behind. as long as you end up where you want to be, then it doesn't matter how long you take to get there. focus on you. you'll get there.
cheers,
aska