You said the UofT English courses are very traditional, but I was wondering what exactly that entailed. I know there are probably a few hundred pretentious schmucks out there that'll swear by their life that there's nothing they'd enjoy more than rereading A Midsummer's Night Dream, but that's just not me. I have a friend in the states that's doing a BA in English and they had courses like Zombie Literature and etc. Is there anything as fun and interesting as that at UofT?
———————————————
hey,
uhhhhh not sure who said that, but it wasn't me! i am (believe it or not) the 15th aska running the site and i've actually never taken an english course at U of T. thank you, IB credit!
thank you for offending all the pretentious schmucks reading this- i'm sure they're angrily shaking their berets at you. *lowkey high five*
k, but seriously, shakespeare can be good sometimes. (i'm saying this as someone who doesn't read for pleasure) i've definitely watched some very interesting sparknotes vids on shakespearean plays… "to be, or not to be"… that's a thing, right? i only pretend to know shakespeare because of michael fassbender and oscar isaac's portrayals of shakespearean characters.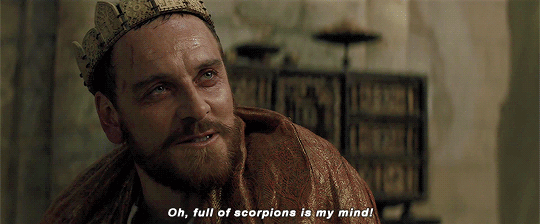 U of T is just as hip as any school in the states, okay? we're such a huge university, it would be a shame to not have some good classes.
in our english department, you can take classes on graphic novels, children's literature, detective novels, science fiction, and fantasy and horror. if you want to check out the full list of courses that are offered, you can find them in the calendar.
if you can't find 'fun and interesting' courses in english, there's always mus321–perhaps you'll find some more down-to-earth mustachio'd fellas. (p.s. it's MOVEMBER now, i'm so happy)
hope these courses are fun and interesting enough for you!
cheers,
aska