Hi!
This may be a completely dumb question but, I am currently in my first year at UTSG and am deciding on what I want to major and minor in. I know for sure that I want to major in english and minor in literary studies but I am currently stuck on what to pick for my second minor. I wanted to do film studies but I haven't taken the introduction to film studies this year and I heard that you can't apply to be in film studies unless you have taken the intro course first. But, my question was if this is true or not and if I am able to apply for film studies and take the intro class in my second year. I have a back up plan to choose book & media studies as my second minor if film doesn't work out. But, I was also wondering (this may sound really stupid so sorry!) if we apply for our programs at the end of our first year or the end of second year and when we are to apply. Also, one final question, can I apply for my major and then three minors in case one is difficult to get into and I don't get into one (because film & book and media studies are more difficult). For example, if i apply for my major as english and then my minors as literary studies, film studies, and book & media studies, and if i get into all then I just pick the two minors I want the most.
Sorry if this was really long and makes no literal sense!
——————————————
hello n welcome!
i don't believe in dumb questions. i'll answer anything. your confusion is valid, the school's system can be difficult to navigate and that's why i'm on here, running this world-class (lmao i wish) blog.
so i've looked it up, but i can't find any mention of… literary studies at u of t? so for the purposes of this post, i'm just gonna assume you mean literature and critical theory, or what i really wanna call lit&crit. if i'm wrong and literary studies is an actual program, feel free to correct me with as much salt as you'd like.
according to the cinema studies minor page it is true that yeah, you need the intro class CIN105Y1 in order to get into the program. you'll need at last a 70 percent in the course to be competitive for admission. if your heart is set on studying the art of the silver screen, then what i'd recommend you do is register for the course in your second year and try to apply for the minor at the end of next year. you won't be able to register and then take the intro course, as they require a final mark in that class to let you in.
that's a good transition into your next question, about when to apply for programs. technically, you're allowed to apply for a program at the end of your first year. this program request period has already started, and the dates vary by program type. you can check them all out here, which i would recommend doing just so you know what your deadlines are. however, there's nothing stopping you from engaging in this program request period in later years, as well.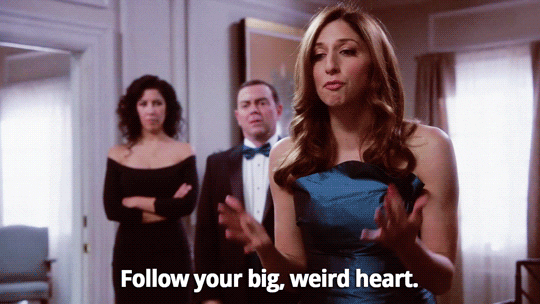 the only thing you really should know is that once you hit your second year (complete 4.0 FCEs), you're required to be enrolled in programs or else you'll be blocked from course registration. 
for your last question, how it works is that you can apply to multiple programs as long as they're not all type 1 programs. i'm not sure how familiar you are with the system, so i can give you a quick rundown of the program types. type 1 programs have no restrictions on enrolment. as soon as you request the program, you're automatically added to it– english and lit&crit are both type 1. type 2 programs generally require a specific grade threshold in a specific course to be met– for example, a 70 percent in CIN105Y1. type 3 programs essentially add extra requirements, like auditions and essays, on top of what a type 2 asks.
at the end of the day, you can only be enrolled in 3 subject POSts at once. that's why you can't pick four type 1s, but you can request two type 1s and two type 2s. if you did get admitted to both the type 2 programs you requested, you'd only be able to accept one in addition to your two other programs.
if that's too confusing, just know that in your case, theoretically you would be able to request that combo of programs (eng, cin, lit&crit, book and media). however, as you haven't taken the cin intro course, i guess it's not as relevant? 
what you can do if you don't get into book and media is request a placeholder minor. this is any type 1 minor that you can easily drop at the end of the year, and replace with something you like more– like cin, if you take the intro course!
hopefully this was helpful to you! in other words, i really hope i didn't just make your head spin even more with the long post. comments section is open for complaints if i did. i know it's tough juggling all that comes with march (wrapping up midterms! quickly approaching finals! tackling assignments like you're putting out lil fires!) on top of figuring out how the HECK programs work.
all the best,
aska