Hi there,
I am currently in my third year  at UTSG and sitting at a 2.61 GPA and I am feeling pretty shitty about myself, I had a pretty rough last semester, but am trying to get myself back on track for my last year and a half. Is messing up a semester going to set me back significantly? do you think that taking summer courses and trying to get good grades in my 4th year would be enough time for me to pull my GPA back up? I feel really bad because I went from a 2.9 in my first year to a 2.61 in my first semester of third year, because of personal reasons and I also changed programs. How do I stop comparing myself to the accomplishment of others? I know my GPA is not the worst, still a B, but it is so hard being surrounded by others who are doing so well, and is so toxic and damaging to my mental health.
ALSO OSAP QUESTION
I was advised by my registrar to drop the courses that I was not doing well in this year to save my GPA, which brought me to 3 courses per term, which is still a full time status, and was told that i would not get in trouble with OSAP for dropping these courses. Is this correct? I am afraid to drop the courses I want to this semester because of this and I do not want to get into any type of trouble with osap.
thanks..
——————————————
hello!
coupla questions here, so i guess i'll break it up like i usually do.
can i pull my gpa up?
i thought about this one for a while. looked at the numbers and all, and tried to figure out if there was some mathy way i could give you reassurance. unfortunately, my brain doesn't really work like that, but i can link you to the u of t gpa calculator that will be able to give you a more definitive answer anyway. basically, it'll let you input your grades so far, as well as hypothetical grades for future semesters. then, it'll calculate your SGPA and CGPA with all that considered.
the thing with summer courses is that they are accelerated, so they can sometimes be harder to do well in. so just be cautious before rushing into it, i would say.
osap!!!
ah, money issues. so for your OSAP to be secure as an undergrad, you need to have at least 1.5 credits per term– that translates to three courses. as long as you make sure you keep these three courses, your osap should be safe! keep in mind this doesn't mean an average of three per semester– you can't take two now and four later, and hope you'll be okay. osap looks at each term separately. and if you do have a permanent disability of any sort, that requirement drops down to 1.0 credits or two courses.
what about my mental health?
i feel like i should start by linking you to mental health resources. i'm only really aware of the ones @uoftears_ on instagram uses: where to get free mental health help in toronto, as well as the university health and wellness centre and mental health resources. if you check these out, they'll likely to be able to give you better support than i can, and if you're struggling with your own mental health i want you to get the best help possible.
with that said, this is definitely something i'm sensitive to.  every time i get a question along these lines i'm at once saddened that another person feels this way, but glad that we have the opportunity to talk about it a little. we go to a competitive school, and based on your program/community maybe you'll feel it more than others might.
one way i've been taught to look at it– and you can decide for yourself whether this perspective makes you feel better or pisses you off– is that you never know what's going on under the surface. it may seem like some people have it all– are doing super well, have that golden 4.0, whatever. the thing is, people with all sorts of GPAs are self-conscious about their grades, and those at the higher end of the scale often feel an insane amount of pressure that begins to impede on their mental health as well. seems like they should be happy with what they've got, yeah, but the happiness isn't intrinsic to the number– it's more about how you look at it.
basically, it can be rough no matter what your GPA is, unless you're able to work towards the place where your grades and self-worth aren't intertwined. obviously, this is just my take. it's something i struggle quite a lot with myself, if that helps. i myself was raised in an environment where my self-esteem was contingent on my academic achievement, and that's something i'd like to leave behind but haven't yet. bad grades still feel hella personal, especially when i know people are doing a lot better than me. so i definitely sympathize there.
something i'm trying to learn is that it's definitely healthier to focus on yourself. think about it like playing mario kart ghost mode, if you will. sure, you can try to out-race everyone else, but because i SUCK at racing games i've learned to be okay with beating my own record. hopefully someday that'll transfer over to the rest of my life. but for now, it's a start. wow, a metaphor! hope my high school english teacher would be proud.
suffice it to say that i really hope you'll be able to pull your GPA up, but if you can't? just work on what you can control– improving your study habits, learning the material, and reaching out when you need help. and throw some time in to take care of yourself too, man. put on a face mask. spend a lil time outside, now that it's warming up. watch an episode of a show you like. idk, whatever works for you. best of luck, my friend.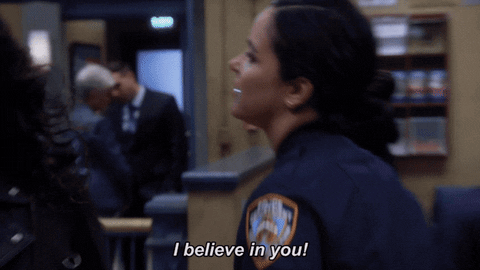 x aska