I was just suspended for a year. When will I be able to re-apply for courses? I am planning to spend this year intensively studying and preparing for my return to Uni. As an international student, is it possible for me to take courses from other colleges during this time? I have already contacted the immigration center about my visa status and they will get back to me soon. I just wanted to know how I can make this year productive for myself.
——————————————
hi there,
good on you for not letting this knock you down! getting suspended can be really discouraging, and i'm glad you want to fill your time with something useful.
to address your first question, if you've been suspended for a year, you'll be able to register for courses after a full calendar year has passed. provided you were just suspended, that means you will be back, albeit on probation, come summer 2020.
as an international student, you should be eligible to study elsewhere in the meantime, just not for credit. your eligibility, though, depends on where you go– i know u of t's school for continuing education should be an easy option, because the steps for registration are the same regardless of whether you're domestic or international. they don't even charge international fees! community colleges and continuing education classes are definitely options for you if you want to keep studying while you're on suspension. this is a good time to explore new things and take courses that excite you, productivity aside. in some ways, you've got more freedom here than you'd have with a degree program, and i'd encourage you to take full advantage of that.
if you'd prefer a break from u of t, i can understand that. i don't usually give advice regarding other schools, but as far as i can tell you can take classes at ryerson without formal admission, even as an international student. george brown might also be an option, but it looks like you're a little more limited depending on your status in canada. i'd encourage you to take a look at other institutions like humber, sheridan, and york as well.
there are definitely options other than class if you want to keep yourself busy. some people choose to work, especially if they've been juggling a part-time job during the school year. i'm not certain whether that's a viable option for your visa status, but it might be something to consider.
wishing you a productive and fulfilling year while you wait for your suspension to elapse!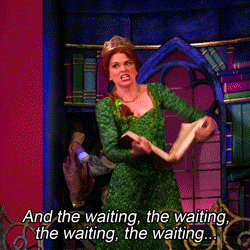 over n out,
aska