Hi! I just have a short question. I am interested in various areas in business and psychology. Is it possible to do majors in both subjects at the same time? I can't really find a clear answer anywhere.
——————————————
hi there,
if by business you mean a bachelor's of commerce, then yeah, taking both business and psych should technically be possible! in fact u of t is pretty great for this very reason– i find it has fewer barriers to mixing and matching totally different programs than other schools do. even though sometimes, that mixing and matching can feel a little like this: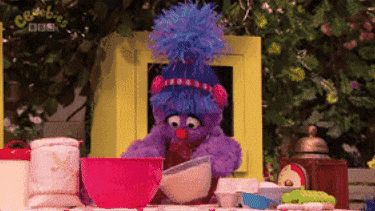 if you do want to graduate with a bcom, you'll be required to take a specialist at rotman, not just a major. you'll be choosing from either accounting, finance & econ, or management for that specialist. how much room you'll have to complete a psych program (in other words, how much elective space you have) will depend on which rotman program you select. accounting leaves you 5.0 full-course equivalents (FCEs) while fin&econ will leave 2.5 and management 4.0-5.0.
a psych major will ask you for 7.0 credits. how, you ask, is it possible in such a limited universe, that you'll be able to fit that into your 5.0 or fewer credits of elective allotment? there's a chance some of your requirements in each program will be able to overlap– you'll need to figure out for yourself how likely this is, as it'll vary based on what you choose at rotman. you can also schedule an appointment with an advisor at your registrar, and have them talk you through your options.
if not enough overlap is possible, you'll still be able to take both programs, but might not be able to finish in 20 FCEs. this'll mean either loading up on extra classes during the school year, taking summer school, or extending your time at u of t for a semester or so.
if you're super keen on doing both business and psych, but don't want to take that extra load on, you can always consider doing a psych minor instead– it'll be easier to manage, at just 4.0 FCEs. when considering this, keep in mind you'll also need your elective space to complete your breadth requirement courses.
hope this helped! go for it if it's what you want. aska believes in you.
over n out,
aska