This may be a really stupid question, but could you explain courses (their typing(?) clusters(???)) as well as the course selection process and what needs to be considered? Every time i think i got everything i need to know im hit with new terminology i do not understand ? for context im an incoming (hopefully) part-time student at utm, class of '27, planning to transfer out by first year but will pursue an english maj philosoy min creative writing min courseload if transferring doesnt work out
---
hi bestie,
no worries, this is not a stupid question. i see you're encountering first-year's overwhelming task of deciphering the online labyrinth of "important-uni-things-you're-just-expected-to-know".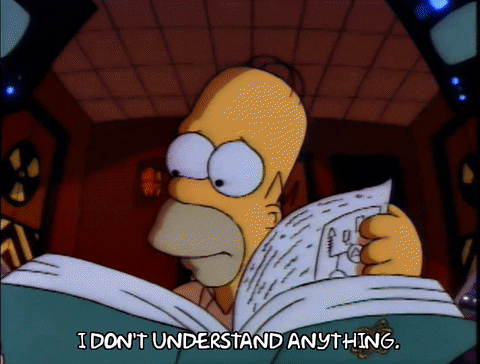 the good thing is, courses aren't as complicated as they seem at first! tbh, i think the problem is that a lot of first years just don't know where to find the right resources. or, they're like me and gaslighted themselves into thinking it's all common sense — what my high school chemistry class used to do before a test. as fun as that is, please don't do that.
anyways. there are several U of T pages that describe everything you need to know about courses. to begin, i would say your best bet is to read through how to use the artsci calendar. this page explains pretty much all the basics about courses and programs, such as how courses are abbreviated on the website, and what things to keep in mind when choosing courses. among what is outlined on that page, understanding course codes is the foundational thing that i would highlight. for example, ENG110Y1 can be broken down into:
ENG – indicates department, ENG = english.
110 – indicates level of difficulty. the "100" means a first-year level course, and 200-level courses are recommended to take in second year as they are more difficult. and so forth with 3rd year 300-levels and 4th year 400-levels. while an upper year can take easier courses, it would be hard for a first year to take a 3rd year course.
Y – the "Y" or "H" indicates the credit value. Y = full course, 1.0 credits, and H = half course, 0.5 credits.
1 – indicates which campus offers this course. 1 = St.George, 3 = UTSC, 5 = UTM
when choosing your courses, you should take note of prerequisites (courses you need to take before another course), exclusions (courses that are so similar you probably shouldn't take both), and co-requisites (courses you should take at the same time). if a course has any of these, it will say so on the timetable, degree explorer, and acorn. you should also know that there are four types of classes: lectures, tutorials, practicals, and seminars, explained, again, in "how to use the artsci calendar". and a side note of personal advice — although you're a part time student, i would highly recommend making space in your schedule to take first year foundation courses, those were my favourite classes in first year. but the best thing to consider in course selection is to make note of important dates so you don't miss them (wouldn't that be silly): such as priority course enrolment for first years, which starts on July 20th.
now in terms of your question about typing and clusters, i'm not sure what you mean by typing, as "type" is mainly used for program types. meanwhile, clusters are just categories of courses within a program. typically each program will break down its large list of courses into similar-subject categories. for example, your english major seems to have three clusters that you need credits in: 1. "indigenous, post colonial, transnational literatures", 2. "pre-1800 english literature" and 3. "theory, language, critical methods".
see? not so bad.
finally, i will leave you with even more resource avenues you can look into if you want to know more. there's an awesome new student guide to planning and enrolling in your courses, with important dates and how to pay your fees. sid smith also has a simple page on how to enrol in courses. UTM's 2023 course enrolment workbook is "to be posted soon", and course enrolment workshops could be helpful for you. then, if you really want to know everything, as you say, you can go down a rabbit hole reading through the artsci's course planning and course enrolment pages (but i really don't think you need to).
best of luck in your plan, i hope it all goes smoothly.
over and out,
aska