Hello,
I was wondering if there are any cases where a student who was refused further registration was allowed back through petitioning?
In the Jan-Apr 2016 semester, I enrolled in a few courses that I had to eventually drop due to extenuating circumstances. Unfortunately, I had confused the course drop date with the late withdrawal date and ended up having the to late withdraw my courses instead. The problem is I went over the late withdrawal limit and was left with one course that I could not have passed by then. I was on my last academic suspension, thus was refused further registration after having this failed course on my record.
I immediately filed a petition to have the course removed from by records, but was refused. This was in April. I have been working since then, but I really want to finish my degree. Since my second suspension, my grades have been slowly improving, though not enough to take me out of academic probation. I am eight courses short of completion and to fail now because of a careless mistake, not poor grades, is regrettable. I have been trying so hard to improve. I've been on suspension so many times, but I keep coming back because even though I am not a very good student, I am serious about getting my degree.
I have been talking to an academic advisor since my first suspension way back when. She'd helped me with my latest petition too, but after it was refused, I emailed her several times, including one last week, but no response. Maybe she is on holiday. Or maybe she has no obligation to talk to someone who is not a student? Is that possible?
Are there any stories of people actually coming back from a refusal? What do you think of my situation? Also, when I was suspended for 36 months, I actually made a petition for an early return and was approved. The approval message included a line that said that this would be the only time something like this will be approved; the same type of petition will not be approved a second time. If I appeal this time, would it be a different type of petition?
Any help will be greatly appreciated. Thank you for your time.
———————————————
hello there!
first of all, i want to commend you for your unrelenting determination in completing your degree. i would give anything to be as determined as you!
that being said, i wish i had better news for you.
given the fact that you have been suspended multiple times, it's very unlikely that the university will let you re-register. due to the unique nature of your question, i actually consulted a registrar and was told that petitioning after being refused further registration was possible, but extremely rare.
'refused further registration' is as clear as it gets.
if you are dead set on trying to come back (again, good for you), my advice for you is to try contacting your college's registrar's office. i understand that your advisor may not be responding to your emails, but if you contact the office directly, they might be able to do something for you, whether it's helping you pursue your petition, or looking for alternate options.
since it is a busy time of year, some registrar's offices get backed up with too many emails from incoming students, so it may help to go visit them in person. generally, offices tend to help those who come in person first over those on the phone or those who email.
i'm assuming that petitioning refused further registration will be a different petition because it's making an appeal for a different rule at the university, but again, your registrar will have a better idea of how the petition process works.
if you aren't able to come back to school, you might want to consider applying elsewhere. you never know, another university or college may have a different acceptance standards.
have i ever heard of anyone coming back from being refused further registration? no, but that's not because it's never happened before, it's only because that in my short time as aska, i've never met anyone who has been refused further registration.
in terms of my own opinion, i think it's great that you've been working during your suspension and being productive. i hope that you've found something that you enjoy doing! maybe further employment and pursuing your career is the way to go! it certainly is cheaper than completing a degree! don't be discouraged, you said that your grades had been steadily improving. do not forget about that progress. your determination alone will get you very far.
aska believes in you.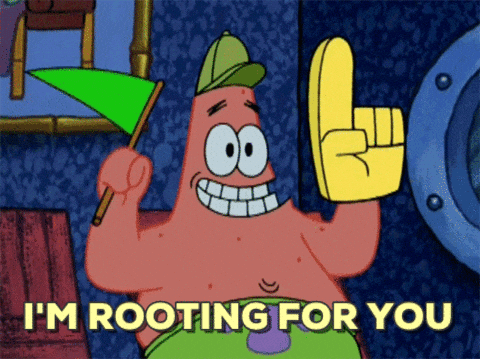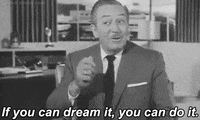 and frankly, i'm excited to see how your life unfolds. drop us a line sometime and keep us updated on your situation!
cheers,
aska