Before I ask my question, I wanted to say thank you for your advice. I finally got in! So my question is I'm currently going into Art & Art History but I want to transfer to Visual Studies at the St. George campus after my first year. Would it be impossible to do?
——————————————
WELCOME TO U OF T MY FRIEND, i'm so excited for you and big congratulations on your acceptance. as far as i know, what you want is certainly possible. in order to transfer to visual studies at utsg, you'll be looking at doing an internal transfer into the daniels faculty of architecture, landscape, and design. utsg's rotman faculty (the business one) is the only one that doesn't seem to take transfers from other u of t campuses, so as a potential daniels kid you're in luck.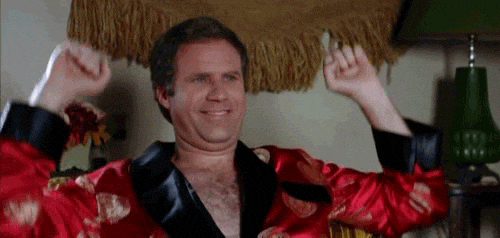 the terrible thing is that you actually have to apply through ouac all over again. assuming you're a full-time student, you'll be using an internal application that will apparently cost you $90. when going over your application, the university will look at both your overall academic record as well as your grades from the year you spent at UTM.
i'm not sure exactly what grades you'd need to be considered, at utm, to be competitive as a transfer student from another u of t campus, you would have needed a cumulative GPA (CGPA) of 2.5 and upwards. this is a bit awkward because the u of t grading scheme  jumps straight from a C+, or 2.3, to a B- at 2.7– and anyway, i would guess that the utsg threshold would be higher. it's not publicized, though, so you may want to give your registrar a visit and ask if they know anything.
to get into visual studies specifically, you'll need to have met any program prerequisites. i can't exactly figure out what prereqs visual studies requires, so you may want to look into that if you can.
since you're applying to daniels and not artsci, you'll need to apply for a transfer credit assessment once you get admitted. it's the same school, i know, but what you'll learn very quickly is that u of t is this weird disjointed bureaucracy of all these different offices that report to different things. so i guess in some respects, the campuses are treated as quite distinct from one another. you'll only need to do this after you're admitted, but keep in mind there's an extra fee tacked on of 30 whole dollars. that's like, two whole sushi burritos. a devastating amount.
the deadlines for your application aren't out yet, but to give you an idea of what you're looking at, the deadlines for 2019-2020 internal transfers were january 10, 2018 for the application, with a recommended deadline of november 1 the previous calendar year. there's a supplemental application with a deadline that varies slightly, so you'll want to take a look at that as well.
the catch is, you'll want to do this before you hit second year– if you're serious about transferring, it's safest not to wait. daniels won't take anyone with more than 10.0 credits or full-course equivalents, i guess because then your degree will be half done and there's not really much point. on top of this, you can only get up to 5.0 transfer credits, equivalent to one fall/winter session's worth of classes.
sorry for the long and dry post but hope this is helpful! internal transfers can get complicated and i would highly recommend you talk to someone in-person about this as well. good luck with it all, though, and if you have any more questions feel free to send them in!
to end the post off, here's a smol painting dolphin with more artistic talent than me:
cheers,
aska