Okay, I know a lot have talked about it but I hope you bare with me a bit.
The whole idea of studying in Canada started in Feb, and I have registered
in multiple universities, the ones which didn't reach their deadline yet,
one of them is UofT. Sadly I didn't make it to UTSG deadline but I have
registered for UTSC and UTM, in Computer Science (and my April IELTS exam
result getting held back for a randomly selected measuring didn't help
my lateness). But yesterday I got admitted in UTM as UTSC have "reached
enrolment capacity".
I'm expecting an admitting from the University of Alberta too.
Now, I would love to go to UofT but I'm not happy with the being in UTM,
less range of courses, most the events will be on the main campus, far from
downtown, need an off-campus residence, and as an international student, I
need a good social life and being off-campus won't help.
How easy/what's the chance for me to transfer to UTSG, what should I do and
not do to ease the transfer, and does the tuition fees differences a lot
between the two campuses?
Or should I just stick to UAlberta? (with their on-campus residence)
If I wouldn't be able to transfer to UTSG I'll go to UAlberta without a
second thought.
I know there isn't a right answer to this but any thoughts and advice would
help, cause I can't stop thinking about it and I don't know what to choose.
Thanks.
———————————————
hey,
seeing as though this is askastudentuoft, it's highly unlikely i'm going to tell you to go to ualberta because that would go against everything we believe in. like, do you really think i'm going to say: "yeah man, go to ualberta, they're so much better than us!"
that being said, it's really up to your own gut. you can definitely transfer to UTSG eventually. it's called an internal transfer! we have tons of posts on internal transfers which will answer your question about how to do so and much more! i encourage you to look at those because there are only so many ways to say the same thing over and over again :/ to ease the transfer, you just have to work hard to get a good CGPA. what CGPA range are they looking for? it changes every year so you'll have to ask enrolment services when you want to transfer.
not sure what you're going to be studying, but the UTM and UTSG tuition fees look about the same if you look here! colleges at UTSG have varying incidental fees but they don't seem to vary by much. the fees website will have tons of info on international fees.
UTM is a great school with a lot to offer. i think you're being too hard on it. seriously, give it a chance. if your end goal is to end up at UTSG, being at UTM would definitely make the transition process much easier than if you were to transfer from ualberta
another thing to consider is the city. do you want to live in edmonton or do you want to live in mississauga/close to toronto? i've never been to edmonton, but i know that toronto has a great deal to offer with its multiculturalism and places to explore! toronto is awesome.
but hey, as much as we would love for you to come to U of T, we hope you make the right decision for yourself, even if it means going to another school!
you know yourself better than anyone else. you are the only one who knows what you want and what you don't want.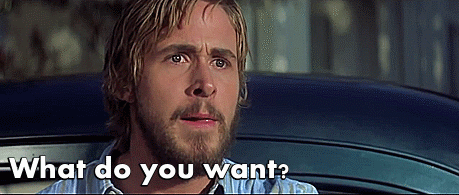 peace and love,
aska