Hello! I'm a soon-to-be 4th year student interested in applying for grad school (health/medicine-related). The program does not require any job shadowing experiences but I think it would look good on my application. After a google search, I found a U of T alumni who coincidentally graduated from the grad program i'm interested in and also works in my town. It seems like she is self-employed so there is no info on shadowing or volunteering like there is on hospital websites.
How do I go about asking if I can job shadow or volunteer? I was thinking of sending an email but I'm not sure what I would write. My grades aren't that impressive so I'm counting on my extracurriculars to get me into grad school (I probably shouldn't mention that in my email though) and I think this would be a great opportunity.
——————————————
hello friend,
you should just go for it! an email seems like a good choice– less forward than a phone call, and less terrifying on top of that. while i've never been in your specific situation, i did some research on job shadowing for you and think i can help piece together an email.
from what i know, job shadowing is typically a shorter-term thing (we're talking like 1-3 days) whereas volunteering might offer you slightly longer-term experience. i'm thinking volunteering might be of more use to you if you're trying to gain significant experience for an application, but job shadowing isn't a bad idea if you've just got a few questions you want answered and want a quick window into her career. obviously, her availability and willingness to offer one or the other to you will affect your options, but it's probably important to be clear on what you're asking of her up front. just cause, yknow, there is a difference.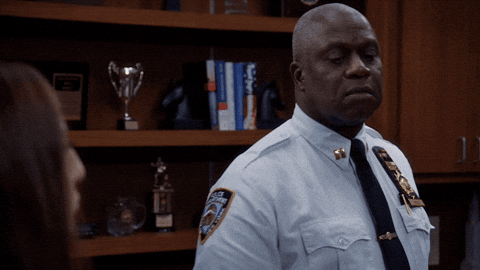 these are my thoughts on what the flow of your email could look like:
hello —–,
introduction
how you found out about her
why you want what you want
what you want
when you want it
some kinda failsafe clause
attach your resume
so it'd probably end up looking something  like this:
my name is —— and i'm a soon-to-be fourth year at u of t. i'm currently in the —- program, but i have a serious interest in pursuing —– in the near future. from what i understand/found on your website (or whatever), you graduated from this program yourself.
[this is the part where you enthusiastically express interest in the field, the program, what this person does, etc. according to a ted talk i watched in like, the tenth grade, apple sells so much stuff by leading with their 'why'. that's the advice we're following here. i dunno what your why is, though. that's on you, buddy.]
if possible, i would love the chance to shadow you/volunteer with you for (whatever period of time). i understand you may be extremely busy and unable to accommodate me. if that's the case, could you please forward my request to a colleague who might be able to help me out?
my resume is attached for your reference; i look forward to hearing from you soon. if you would prefer to speak on the phone, here is the number i can be reached at: (your phone number here!)
thank you for your time,
end email
anyway, the tone of this question is a good indicator you can write a solid email! gotta love those full sentences and that good grammar.
on top of that, it'll probably help that she's a u of t alumni who went through the exact program you're gunning for. best of luck with this opportunity and i hope my answer helped!
be Boundless,
aska