hello!
so i just finished my first year at utsg and i have applied to do a double major in equity studies and pharmacology. within the past couple of weeks i have been getting really really into physics (which is odd because i hated physics in high school). anyways im thinking that i want to switch into a biophysics specialist degree. the issue is, that i didnt take any physics or calculus during my first year and so i basically have to restart my four years. i was just wondering how i would go about switching to the physics specialist, do i just leave my current posts as they are and take the courses that i need for physics or do i have to drop my posts somehow or something else? not sure if this changes things but equity studies is a type one so ive already been accepted and pharmacology is type 3 so im still waiting to hear back on that one. (also do you have any tips on how to cope with the fact that i wasted an entire year and thousands of dollars)
and thank you in advance for your response!
——————————————
hey,
nice job making it through first year! it's a perfectly normal thing to see your interests shift at this point in your degree– i can definitely relate to that, although not to getting into physics.
to get the tedious part out of the way first– how would you go about making the change? i wouldn't drop your POSts now, no. you need to be registered in some kind of valid program combination to be eligible for second-year course selection, so if you won't be able to get into biophysics before fall it's best to keep what you've got. think about your current programs as placeholders of sorts– ignore their requirements, and focus on taking the prereqs for your biophysics spec. then, when the program enrollment period rolls around, apply for biophys.
chances are you already know this, but if you took the prereqs for pharmacology, you may already have the chem requirement for biophys under your belt, at least for the most basic biophysics specialist. hopefully that makes things a little less overwhelming!
all the biophysics specialists seem to be type 1, which will hopefully make things a little easier for you. if you were switching into multiple type 2 or 3 progams, i would have advised you to apply for them first THEN drop your previous programs once you got in. just to be safe. but since yours is a type 1 and you're switching into a specialist, that makes things a lot simpler. you'll be able to register in biophys before dropping equity and pharm, as ACORN allows you to be in a maximum of 3 POSts at once.
how to cope with the fact that your first year didn't ultimately feed into your POSt? we're fed this myth that we all need to finish our degree in four years, and that absolutely everything in our studies must count or serve a purpose or lead to a job. i'm still wrestling with this myself, because i've internalized that expectation. but no. everyone has their own time, their own path. this just happens to be yours. maybe it sounds wishy-washy, or cheesy, or whatever. either way, there's nothing you can do to erase your first year and do it over, so from here all you can do is keep moving forward. i can understand if you're bummed about it. though. i guess from a financial standpoint especially, it can be difficult to move past.
despite not knowing you personally, i'm real proud that you've acknowledged where your passions lie and are willing to pursue them, even if it might not be the most convenient thing to do. so much changes when your course content gets you excited. i don't know what this past year has been like for you, but if it's been rough then this might be what you need for study motivation.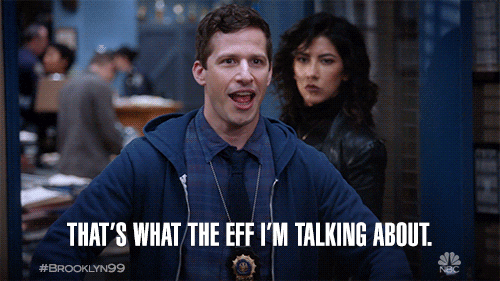 i know several people who totally switched their programs when first year was over, and even one who switched faculties AND universities after her second year. everyone who i've seen go after something new has been really successful in their current program of study, so much so that it's hard to imagine what things would have been like had they succumbed to inertia. i think a lot of this has to do with the fact that they followed their interests, and care a lot about what they're studying now. maybe that's where you'll be in a year's time.
wishing you all the best, friend! i think you're brave.
over n out,
aska