Hi
Do you think it is easier to form a community and actually have a group of freinds much easier at Mississuaga than t St. George?
While transferring from St George to Mississauga, if I have five credits, will all my five credits be transferred?
Thank you very much.
———————————————
hi,
wow, another subjective question! i wish i could just say something along the lines of "put on a canada goose jacket, walk 20 steps northwest of convocation hall, do your best goose call and wait for your new friends to flock over" but unfortunately life does not work in such wonderful ways.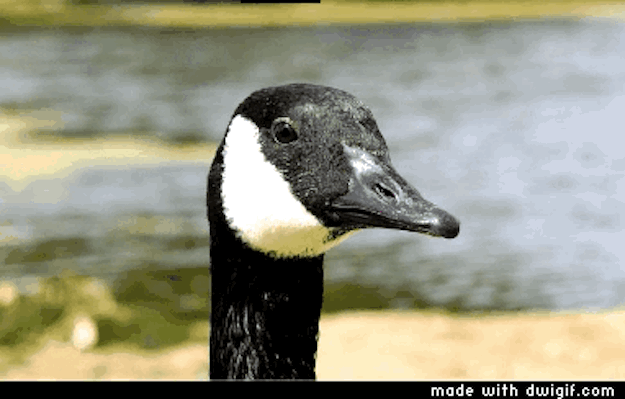 regarding friends and communities: i can't speak for utm since i've spent my whole undergrad at utsg, but it really doesn't matter which campus you're a part of, it's all about you. i know that seems really deep but it's actually quite simple.
friends are easy to make if you make yourself available and keep an open mind. if you're rude and distant to people, chances are, you won't make very many friends. when we were younger, we were taught not to talk to strangers. i'd say now that we're in university, talking to strangers is the only way to go about making friends. you won't be the only one at either utm or utsg looking to make a friend. during a break in class, maybe strike up a conversation with someone who looks approachable. small talk does suck, but at least after that, you'll know one person in your class! the easiest way to start a conversation, i find, is giving someone a compliment. i'm not saying that you should say "omg you're so hot" to that guy who should be pursuing a modelling career instead of being in your class, but something simple like: "nice pencil case!" can be good. if they seem reluctant to continue the conversation, just move on to another person! easy as that!
profs will sometimes even force you to talk to the person seated beside you in class. this is usually just so you can have a buddy in class to catch you up if you miss a class, but that's also a way to meet people!
aska story time: i once made a friend in class because she said "i like your superman shirt!" and then "i like your hair!" and then "i like you!" to me. it was a bit much, but we're friends now and that's all that matters.
if all else fails, please try the goose call method and let me know what happens.
in terms of being part of a community, we all have different definitions of communities. communities can close-knit and not so close-knit (? can't think of a better word). joining a club or being part of a residence can automatically make you belong to a community, but it all depends on you and your willingness to participate and be involved. find a club from the ulife list of something you're interested in. attend a meeting or an event. if you like it, continue showing up and see what happens! the more involved you are, the more close you'll be with others in a community!
if you're transferring from UTSG's faculty of arts and science to UTM, according to this link all your credits will be retained unless you're other undergraduate divisions like applied science and engineering, music, physical education and health, or architecture. if your program is outside of the faculty of arts and sciences, you will have to apply for a transfer credit assessment.
hope this helped! like i've said in the past, if you don't make any friends, a crisp $20 bill will buy you 1 hour of friendship with askastudent.
honk honk,
aska