hi! first, thank you for all the work that you do! it has deterred many mental breakdowns and instinctive stress eating for me. second, i'd like to ask you a question about when i should start applying for uoft's faculty of arts and science at st. george. see, i'm a little paranoid about applying too early (like, october to early november) because i heard that means they'll look into your grade eleven marks and those really aren't my best (i think i had, like, ib precalculus and ib art at a 79%?). but i'm also afraid of applying a little too late. when do you think would be a good time to start the application process??
thanks!
———————————————
hello!
thank YOU for thanking us! sometimes, it can get a little overwhelming when trying to answer everyone's questions, especially since there is only one aska at the moment. people can even get mad at us if we don't respond in time, when really, all urgent matters should be taken elsewhere. we would not be here if it weren't for people like you having mental breakdowns*. thank you for your kind words and patience. it means a lot.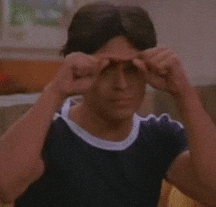 applying to schools is a lengthy and arduous process and i would recommend you get started as soon as the application comes out. the U of T website states that applications will be available in october, so i recommend that you log into the Ontario Universities' Application Centre (OUAC) as soon as it's available and start making your application as appealing as possible. think long and hard about your personal statements and make them genuine.
starting early will give you tons of time to ask your guidance counsellor/ askastudent/ upper-years questions and it'll give you one less thing to worry about when you're making the most of your last year of high school!
the application deadline is february 1st, so make sure you have your application in by then.
you'll also need to rank your colleges at some point and for that, i would recommend you check out our other posts about colleges!
if you want more guidance in this process, this link will give you a good idea of what the application process is like.
best of luck to you and I hope we'll see you around!
cheers,
aska
*don't even get me started on the stress eating. i wolfed down an ice cream sandwich, a twinkie, and half a box of chocolate covered triscuits while writing this post.*