Heyy askastudent
I messed upp sooooo badddddddd!
I don't even know what to do or how to explainnn!!!
When I was in high school I barely got good grades in sciences although I really wanted to go on the science route and I did so bad in bio grade 12 by getting a 56% due to my mental health (ADHD and my anxiety). Since I did so bad in biology I thought i would make a drastic change by going ahead with commerce since my math marks were 90%+. And I got accepted to UTM.
I was first year student this year 2016-17 and I was doing fine in all my classes but i freaked out recently and had a mental breakdown because I don't think commerce is for me and i want to do my degree in biology… so I LWD literally every single course I had left and now on my transcript i just have soc100 as a CR/NCR this year was sooooo freaking crappy I don't even understand. AND NOW I'M LIKE WHY DID I DO THAAAAATTTTT…
When I talked to the registrar they said I have next year to choose whatever program I want to go in. But I now want to switch into McMaster or McGill or even downtown campus UofT for biology.
I'm planning on meeting the requirements for the biology degree in UTM for 2017-18.
But to transfer to McGill or McMaster Their website said I have to be newly admitted at UTM to transfer… but next year would be like my 2nd year i guess?? but technically a re-do first year >.< … By the end of 2017-18 year i would have hopefully completed 5 credits (not including the 0.5 CR/NCR) ….Idk if they mean this because they don't want someone who is "half done their degree (10CR)" from a diff uni or if they just mean even if u just have 5 credits "you can't apply here since u are second year"? Do u think that would make it hard to get into McGill or McMaster because they say that, or is my situation diff since i would only have completed 5.5 CR.??
ANDDD im freaking out if my grade 12 marks would matter for transferring since i got 56 in bio grade 12 … but If i get a good cgpa next year that shouldn't matter right??
GHAAA I HATE MYSELF SO MUCH I DONT EVEN UNDERSTAND WHAT I SHOULD DO!!
i know that transfering to downtown campus wont be that bad as long as my CGPA is a bit higher than the minimum but my heart feels more inclined to actually "starting fresh" by going to a different uni like McMaster ot McGill.
What do you think? Helppp :'(
Thanks yoo!
PS sorry for a lot of rambling…
———————————————
hello!
from what i can understand from your question (which is like… not much), it sounds like you're a first year student who's finished 0.5 FCE's. is that right? as for wanting to transfer, i really shouldn't be answering any questions about other schools. this is askastudent u of t, not asakstudent mcgill or mcmaster. i really can't guarantee correct answers if we are speaking on behalf of another school.
there are many factors that go into a transfer, and i really have no clue how it works at other schools. because your case is very unique, you really need to speak to admissions at mcgill and mcmaster directly. if you are aiming to enrol in either of the schools for the 2018/19 session, your application would be due sometime in the winter term, meaning that they wouldn't have much of a transcript to look at when reviewing your application. in that case, they might even consider your high school grades. who knows? all i can tell you right now is what i see on their website, which might not even be applicable in your situation, so promise us you'll talk to them first!
the mcgill website doesn't say how many credits you need to have, just that you need to have a 3.3- 3.8 CGPA, a semester each of differential and integral calculus, and two semesters of bio, chem, and/or physics (with labs).
at mcmaster, it only says that you need to complete at least 2 full years there, aka 10 "full credits" in order to receive a degree there. they also have some prereqs outlined, so check out their website.
to transfer downtown, they just look at your CGPA. if you know what specific subject POSt you want to enroll in, i would check out their requirements too.
i really encourage going to see an academic advisor or registrar in order to map out your specific case. they'll be able to give you more personalized and nuanced information too.
i hope that was helpful. can't believe you got me on the mcgill and mcmaster websites, good job.
best of luck!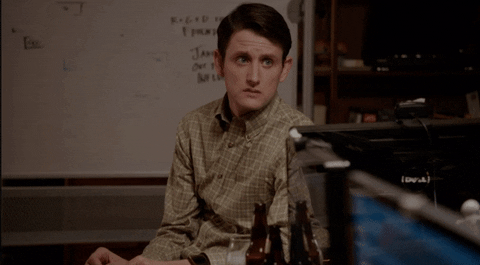 xoxo,
aska