Hi Aska,
I've come to you in the past to ask an important question that you answered spectacularly, and I'm returning to ask yet another question in hopes your answer for this will exceed how great the previous one was. Whereas my last question sent nearly a year ago was excitement and anxiety meshed into one about trying to figure out my second year courses, this one is about giving up those second year courses. Or just giving up period. Idk, basically, I'm in a deep and dark hole that I can't seem to climb out of.
I'm a second year student at UTSG, I am in "good academic standing"–not necessarily meaning I'm doing "good," but the school hasn't sent me a threatening email about putting me on academic probation, so in that case I'm golden. I have dropped 2.0 FCEs, and am currently about to fail another full year course which I sadly no longer can drop on ACORN according to the 2017 Calendar. (idk i read about talking to my registrar's office about dropping it, idek pls confirm).
I'm just in such a rut. I had my life planned out since my first day of senior year in high school, and now I'm barely getting by because I am so unhappy that I've been seriously considering professional help to get me through (although I probably won't because of embarrassment issues). I have no motivation–the path I had planned for myself was a plan I loved, but now I'm so unsure. (I'm an English and History Major btw; was planning on getting my Masters of Teaching from OISE after completing my undergrad and then becoming a teacher. But my marks are too low, let's face it, so I was planning on getting my Consecutive BEd from YorkU after.)
What I'm saying is, I need advice. I need a break from life. Because I swear, just a few more weeks or days or hours on campus and I will crack.
If I end off this year, I'll only have 2.0 FCE's fulfilled for my second year. Almost like it didn't even happen and I just wasted 7K+ on my tuition. Sigh. Can I take a year off? What will happen when I ask to come back after? Can I even ask to come back after? What should I do, Aska? I'm hopeless.
Sincerely,
A distressed and mentally drained soul that feels like giving up on everything in the world.
(aka probably a lot of students that go to UofT)
Thanks.
———————————————
hello friend,
thank you so much for reaching out. i wish i could've gotten back to you sooner! it has also taken me several hours to craft a response to this so i apologize!
since the topic of mental health is super super important to discuss, i'm going to try my best not to sound cliche and just be honest about my own experiences and try to give you advice based on what worked for me. (cliche's are cliche's for a reason though, so apologies if many are used)
to preface all of this: i've been through exactly what you're going through, and dude, i feel you. the past four years have not been smooth and i continue to deal with depression and anxiety everyday. it was really awesome of you to reach out about this topic this because it encourages people to talk about it. keeping things bottled up is never a healthy option. i am a firm believer in letting it out. anyways, please know that you're talking to a kindred spirit and that even though i might not know you personally, i've been there.
transitioning from university is a huge jump and you're definitely going to be under a lot of pressure. deadlines, commitments, terrible profs, and newfound independence are pretty much a recipe for disaster if coupled with sleep deprivation and lack of general nutrition.
let's try to tackle this step by step.
your academic standing and dropping courses: regarding your academic standing, as long as you are still "in good standing", you are, in your own words, golden. failing a Y course isn't the end of the world. just make it up in a different semester! in the future, (again, i wish i had gotten back to you sooner) i would recommend that you consider this wonderful thing called LWD (otherwise known as a late withdrawal). i've taken advantage of this many a time when i've hit rock bottom, and it's super helpful for times when you know you're going to fail but you've missed the drop deadline. read more about LWD here.
getting help: admitting that you need help is pretty hard to do but it's the first step to feeling better. i can tell you from personal experience that reaching out to a professional is definitely hard but once you do, you'll feel so much better and you'll feel super accomplished. you don't need to be embarrassed about your mental health. there are more people out there than you think that are going through the same thing. how i got help: i reached out first to my friends who urged me to see a doctor on campus. i made an appointment (really the hardest part) to discuss my mental health with a physician at health and wellness and she referred me to a psychologist. with my doctor and psychologist, we developed a treatment plan to help me gradually feel better. at around the same time, i was missing deadlines, skipping classes, and staying in bed all day. it was really hard for me to come to terms with getting zeroes on assignments so i went to my registrar's office to ask for help. i will never stop singing praises for my registrar's office because they've helped me in so many ways. my registrar wrote letters to professors for me when i needed to ask for extensions but was too embarrassed to ask. they are also knowledgeable about the various campus resources that are available for students, whether it's accessibility services or health and wellness. making my profs aware of my condition also yielded some very comforting responses. i had profs who said to me: "please let me know if you're struggling, don't hesitate to come talk to me if you ever need someone to talk to". i even had profs who went above and beyond their role as a professor to make sure i was still caught up with my work by emailing me what i had missed. profs are humans too and chances are, they've probably gone through some dark times themselves, but you'll never know until you reach out to them. if you only get one thing out of this post, i hope i've encouraged you to get help. you are not alone in this battle and there are tons of people and resources out there that can help you lessen the weight on your shoulders. trying to crawl out of the dark whole is hard but it's easier when you have the support of other people.
a change of plans: your life is constantly shifting. every factor in your life is fluid and sometimes it's really difficult to have a set plan for the future. just look back on your life 2 years ago: how much has changed? did you think you'd be where you are today? you learn new things, try new things, and meet new people everyday, all of which could drastically change your whole life course. while sure, it's good to set goals for yourself to work towards, don't sweat it too hard if your goals may need to change. there really isn't one way to do anything. going on a completely different path doesn't necessarily mean you won't end up at the same destination. you could switch your majors, take a gap year, decide you don't want to go back to school, get certified for teaching languages abroad and end up teaching english in japan! same end goal, different path. it's not the end of the world if things don't work out right now because the possibilities are endless. *askastudentstorytime* things have an odd way of working out. i actually wanted to go into the same teaching program at OISE but found out that my grades were too low. i went to the registrar's office one day to talk about how my grades sucked and i ended up getting a job there a couple of months later. since i started working here, planning for my career has completely changed. i may not ever become a teacher, but i've found something else that i also like doing, and you will too!
gap year: if you feel like you'd feel better taking a year off, by all means, do it! your health is your number one priority because a degree is pretty much worthless to you if you end up destroying your soul to procure it. if you do want to take a gap year, don't enrol in any courses in the semesters that you want off, and the school will get the hint and financially cancel you. if you are an international student, contact the CIE to double check the consequences of going on a gap year with a study permit. don't worry, nothing bad will happen while you're gone and you are always welcome to come back and finish your degree at any time. all you'd have to do is to re-register and pay the $25 re-registration fee at your college. see? not so scary!
you wanted some advice for what to do so here is the tldr version of it all.
dropping/ failing courses won't sabotage your whole university career. it happens all the time. next time if you know you're going to fail but you've missed the drop deadline, consider using one of your LWD's.
talk to someone/ anyone about your struggles. someone out there will be able to help you or at least relate to your struggles! take advantage of the registrar's office and the resources available to you on campus.
goals may change and that's okay.
take a gap year if you think your health would benefit from it. a break from school and some time to recuperate might be exactly what you need right now!
i'm really sorry that you're going through this and i hope that the summer is a lot less stressful and more enjoyable. bask in the warm sunlight and drink it all in before things get dark and gloomy again. feel free to write again! while i can't guarantee that i will get back to you in timely fashion, i guarantee that aska will always respond eventually to any emails we receive. thanks for taking the first step to email us. be proud of your efforts.
i know it's hard to see the light at the end of the tunnel at this point in your life but i can assure you that it's there! it's always easier to walk through a dark tunnel with the help of people who've seen the light. idk, i'm trying to come up with a good metaphor but i'm not sure if it's working.
…k what i'm trying to say is that you're not just walking towards nothingness.
you're gonna be okay. hang in there.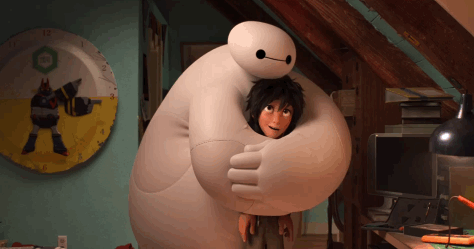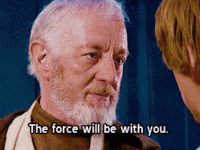 peace and lots and lots of love,
aska