Hey ???????? Summer has begun and it sucks. I'm on my first year of suspension and what should I even do on suspension? I feel like I failed my parents, wasted my tuition and I just feel terrible. What are my options now that I'm on suspension and when is the earliest that can I begin enrolling in courses again? Would I be able to enroll for summer school 2018? And what gpa do I need once I get back to school to get off suspension/probation? Suggestions? Thank you for your help. ~ the distressed kid
———————————————
hey ?????????
being on suspension may seem like the worst thing ever but it's really a time for ~*personal growth*~
reflect, re-evaluate, regrow, like groot! (he's so cute, i had to include this gif)
give yourself lots of 'you' time. try and think about what went wrong last semester and how to prevent it from happening again. make a game plan to follow for when you get back to school and set some good goals. you'll be even more excited and motivated to return if you set goals because you'll be like "hey, i can do this and i can't wait to achieve these goals!"
and when i say set goals, i mean realistic goals. stuff like "GET A 4.0 GPA" are too vague and frankly, super daunting. stuff like: 'sleep at least 7 hours every night', or 'take half an hour to review notes from the day's classes everyday' are examples of more realistic goals that won't seem as intimidating as: "GET AT LEAST AN 80% ON EVERY TEST." if you are someone who tends to skip classes both unintentionally and intentionally, (lol, me) set a hard limit for yourself. "i can only skip 4 classes this semester." set some ground rules for your 'next semester game plan', but be realistic and thoughtful about them.
(*i know that admin/ faculty people are reading the part about skipping classes and shaking their heads but hey, it's actually super difficult for some of us to be in the right mindset to get to class. sometimes it's an anxiety thing and sometimes it's just a general lack of energy/ motivation. showing up to class is actually a lot harder than it seems, so no judging or angry emails pls.)
if you are looking for practicality, both financially and career wise, i would suggest that you try working full time to save up some money for school! who knows, you might find a job that you love and realize that you don't need to finish school to excel in your field!
if work sounds like too much pressure for you, i'm a big believer in volunteer work. giving back to the community is always a great way to learn a lot about yourself and your role in society. sometimes we can get really caught up with our own lives and the seemingly terrible things that happen to us, but it's also important to think about other people and do all we can to help people who are less fortunate.
hey, if making money or giving back to the community aren't a priority right now, you could do an eat, pray, love kind of thing and travel! you might even FIND YOURSELF! go explore the world and experience new and wonderful things!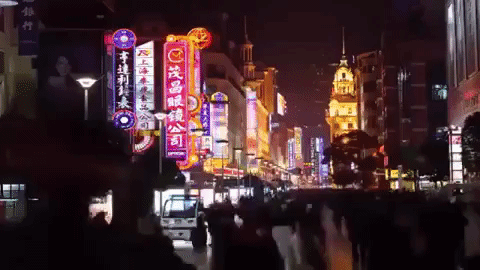 if you ever feel a longing for academia during your suspension, you can try getting a head start on classes you plan to take in the future. feed and enrich that brain of yours and don't let it go dormant. if you spend your whole suspension without challenging your brain, it might be hard to get back into the groove of things when you return to school. (this isn't a proven fact, but from personal experience, i have a hard time getting back into school mode after summer vacation because i don't use my brain all summer)
in regards to the parental units, don't feel like you failed them. they might make it seem like they used to be golden children, but i'm sure they've made mistakes too in their lives. you're still figuring things out and they should try to understand that it takes time. they were once your age too! as for the money thing, yes, some mistakes have financial consequences, but think of it as paying for a valuable life lesson! life lessons are priceless, yo.
if this is your first 1 year suspension, you will be be able to return to school after one calendar year, so yes, summer 2018, after which you will be on academic probation. once you are on academic probation, you will need to maintain a CGPA of 1.50 or more to have your status changed to "in good standing". read more about academic standing here!
i hope i've given you some stuff to think about and some ideas as to what to do with your one year off! let us know if anything else is stressing you out! we're here for you!
oh. and go see your registrar. they're awesome.
peace, love, and an encouraging pat on the back,
aska